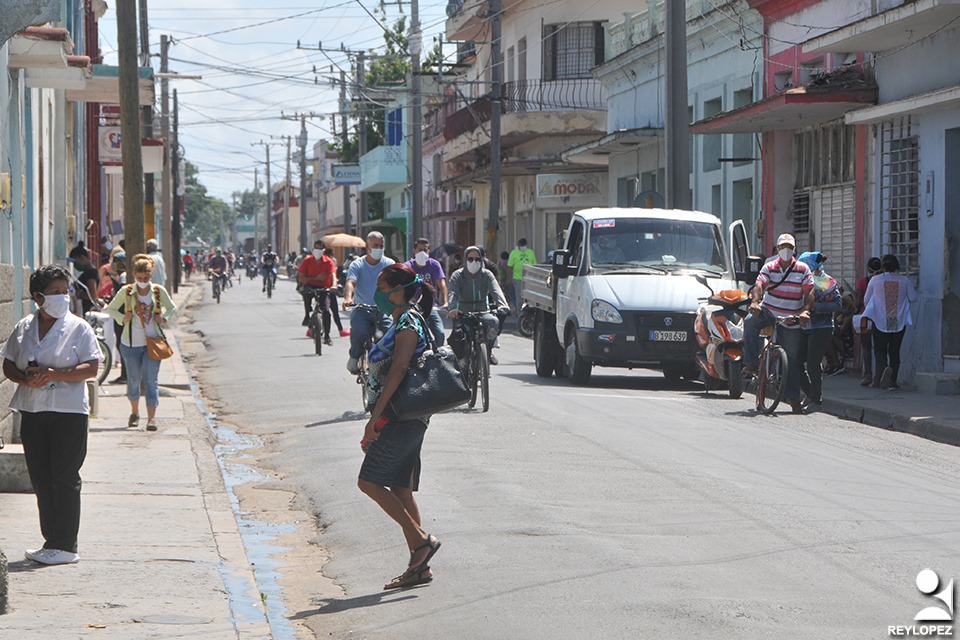 The number one priority of the Government in the province of Las Tunas is strict compliance with the provisions oriented by the country, for the current post-COVID-19 recovery stage, said Yelenis Tornet Menéndez, vice governor of the territory.
She stressed that physical distancing in state and private institutions and in society, in general, is "a security measure," an assertion that becomes relevant in an international context in which the dilemma has been between health and the economy. In Cuba, the path has become very clear: health is essential.
In the second order of preponderance for the local government, Tornet Menéndez cited the production of food, both for human and animal consumption, and mentioned, in this sense, greater development of urban agriculture with the promotion of family self-sufficiency.
"Aware that the offers are still insufficient, we draw up strategies and look for variants so that the assortments of agriculture are marketed and reach the population in an orderly manner. Right now we are in the mango harvest and we are working to collect as much as possible for the industry. In the country, there is a reduction in imports and we must produce what we need here, in the case of milk, for example, another line in which efforts are made to collect what is necessary and guarantee supplies to children."
The construction of houses, with the challenge of building 1,694 properties this year, a figure higher than that planned in the previous calendar, is another of the first-order actions for the province's executive, the directive said.
The economy and the projection of the plan with a view to 2021 are placed together, which is conceived in the midst of the confrontation with COVID-19 and in the current phase of de-escalation in the country, which revenues in freely convertible currency were affected due to the consequences of the pandemic and had to paralyze a set of productive and services activities, with the consequent monetary impact.
In a context of financial tensions and fuel supply, savings of energy carriers and all resources is among the priorities, stressed the deputy vice governor of Las Tunas, who also urged to fully exploit the potential of the territory and take advantage of the efficiency reserves not yet used.
"United, we will get ahead," she finally stressed, highlighting the response of the population to the danger of the pandemic and in this post-COVID-19 recovery period.