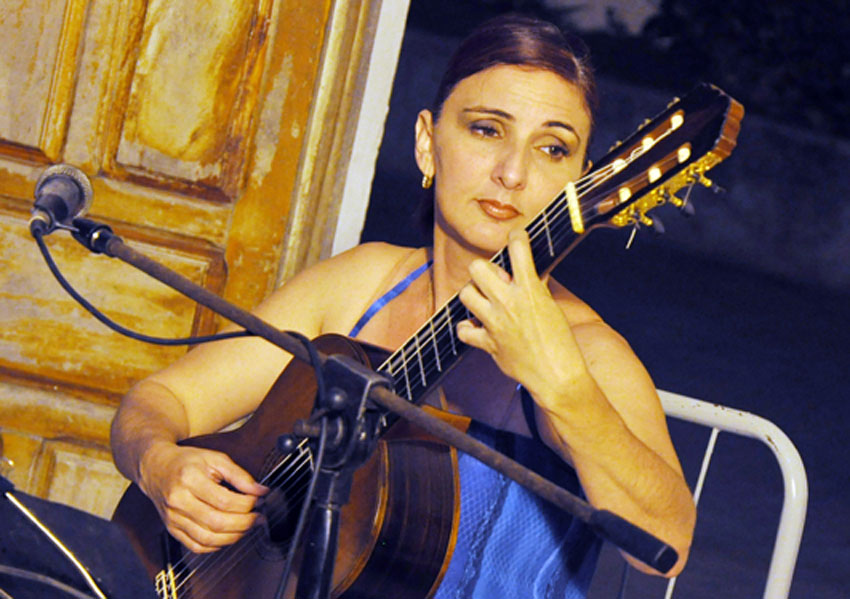 Love brought her to Las Tunas, leaving "a Havana" full of professional opportunities. There, she was a member of the Sonantas Habaneras guitar orchestra. But the Balcony of Eastern Cuba opened its doors to her and since then it is impossible to escape the magic that her arpeggios awaken. Her work goes further and flourishes in multiple chores.
Las Tunas, Cuba.- We see her footprints in the Isaac Nicola professional guitar orchestra, the Sultasto guitar quartet, the Artistic Teaching ... That is why it is nothing strange to know that she was granted the Argeliers León National Musicology Award, which its awarded annually by the Union of Writers and Artists of Cuba (Uneac).
In dialogue with 26Digital, the guitar concertmaster Elvira Skourtis said that more surprising is that she is not a musicologist or researcher in "the most beautiful form of beauty."
"Every year several themes are proposed to opt for that award. On this occasion there were nine; I chose the one that referred to the formative processes of music and sent an essay on the topic addressed in my master's thesis in Sciences in Formative Processes of the Teaching of Arts, which was: The Joint Practice in Student Training of Medium Level Guitar.
"It didn't cost me too much work, because I didn't write about an unknown issue or invented something new. It was only about searching, within the disciplines we impart, deficiencies or difficulties to solve them. My research envisages, for example, that the subject of Guitar Ensemble Practice in the Middle Level did not have a study program. However, it is one in which all students play together, which is important. My contribution was precisely the study program for the teaching of this subject in the nation."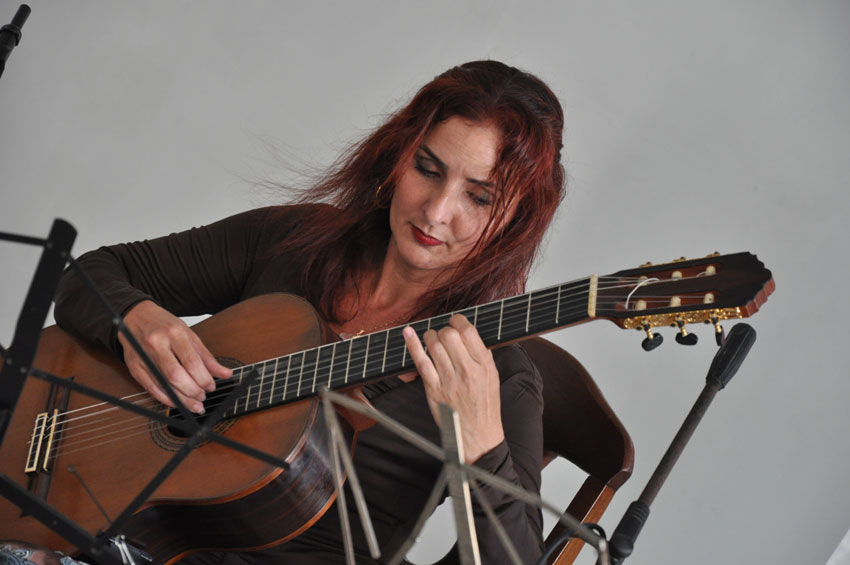 Our interviewee said that it is an award for the province since the study was conducted here, with students from El Cucalambé professional art school (EPA). In fact, she added a third chapter to the essay that reflects the results of the application of her master's thesis in that educational center.
"I could have written about other matters, there were some attractions like one dedicated to Leo Brouwer, whom I greatly admire. But I am satisfied to know that the concerns raised are real; that gives me confidence and exhorts me to continue along that path in which I can contribute to the Culture."
This versatile and talented woman will celebrate her 25 years of artistic life next April, and for 11 of those calendars she has remained a professor at the EPA, a work that she says has enriched her. "I aspire to be a good guitarist. Rather than playing, I want to interpret the instrument, but I also want to continue teaching the new generations how to control the stage fear, what piece should be played depending on the schedule, the activity, and the public, among other elements. In addition, my children Carlos and Diego study Guitar and Violin, respectively, one more reason for commitment."
In addition, she is deputy director of the "Isaac Nicola", with which she performs essays, arrangements and presentations; she directs the guitar quartet, composed of EPA teachers; she is head of the Guitar, Tres and Laúd Chair in that school, and president of the Music Branch of the Uneac Provincial Committee; she has been hosting the Del Sueño a la Poesía (From dream to poetry) Peña for five years at the Hermanos Saíz Association (AHS), an organization of which she is an Honorary Member; and if that were not enough, she is in charge of the Technical Advisory Council for the Teaching of the Guitar in the Eastern Region.
At 47, she does not cease to self-improve and give herself passionately to each initiative. "I want to take a diploma in Science about Art and continue researching," said who strengthened the presence of Las Tunas within Musicology nationwide.