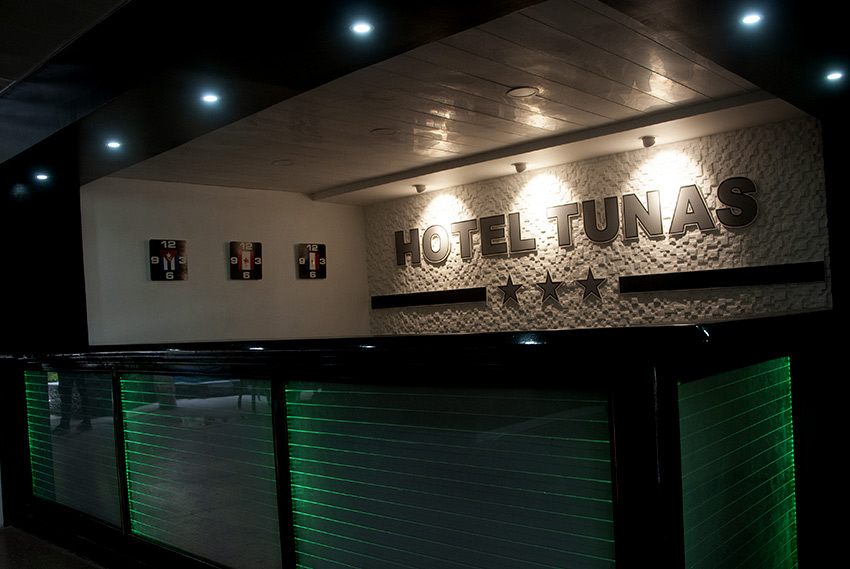 The Cadillac and Las Tunas hotels, in this province, show greater comfort and beauty as a result of rehabilitation work carried out during the quarantine by creative groups from different manifestations of the plastic and applied arts associated with the Cuban Fund for Cultural Assets (FCBC).
Las Tunas, Cuba - According to Yamel Meneses Reyes, a specialist of Image and Development of this institution in the Balcony of Eastern Cuba, in both cases participated artists, craftsmen, designers and architects, so the result is satisfactory.
"In Las Tunas Hotel we worked in the lobby, both in the reception and in the lobby bar. There, walls and ceilings were rehabilitated; a fountain and three murals (sculptural, pictorial and luminous) allegorical to the history of the town and the epithet of Capital of Cuban Sculpture were included. The work with the lights is particularly noteworthy, as it gives the place a new image.
"In the playroom, the bar, the ceiling, the floors and the walls were worked on. There, they included painting and decoration based on posters with children's themes. There was also masking of columns and placement of decorative elements, so I know the children will enjoy it very much. In the discotheque, the civil part was improved and lights were placed, a design of lights that gives a new visuality to space. And one room was completely refurbished.
According to Yamel, the artists Rafael Alarcón and Ernesto Lapinet, the designer Leonardo Mendoza and the architect Reynier Ismael Quesada were responsible for these works.
Also in the "Cadillac" several spaces were intervened. "In the reception, they worked on the walls, there was a paint treatment, they changed the lights and they gave it a different concept than the one it had before. In the part of the cafeteria, they rehabilitated the furniture and outside they placed flowerpots to delimit a little the area that is in front of the hotel and where normally the people who go to enjoy the terrace are located.
"They also worked on the middle levels of the building, especially with paint treatment and placement of pots, and on the terrace, Alexánder Lecusay intervened, who completely rehabilitated it. Besides, furniture and decorative elements were put in place", explained the specialist.
In this case, the creators Róger Antuña, Heberto Ramos, Yudanis Quiles, Nover Olano, Rafael Alarcón, Reynier Ismael, Antonio Boffil, Leonardo Mendoza and Yandy Rodríguez also participated.
The architects of these commissions knew how to overcome the obstacles of architecture to achieve harmony with the environment and achieve an exquisite finish. Thanks to them both hotel facilities greet the summer with a more beautiful face to the delight of the clients.