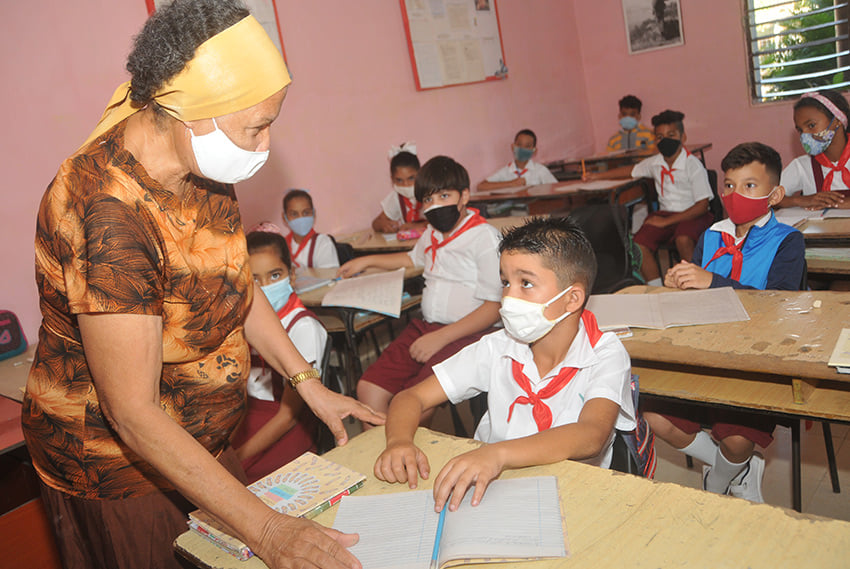 The guarantee of a successful return to classrooms next September is the objective of the strategy implemented by the educational sector in this province; and having a teaching coverage of over 98 percent will be a strength. This was highlighted by Nílser Piñeda Cruz, the provincial director of Education.
For the start of the 2020-2021 school year, a staff of 10,585 teachers is projected, of which 10,510 places are already covered. In each of the 627 schools in the territory, the state of coverage was evaluated with a view to using different alternatives to supply the remaining 75 (seven in Basic Secondary, one in Pre-university, 12 in Technical Education and 55 in Adult Education), which will be protected through contracts and the reorganization of the workforce.
More than 900 graduates of pedagogical specialties join the work in the coming calendar, as a result of the multiple actions carried out in Las Tunas to promote the entrance to the careers of that court. Of the graduates, 553 belong to the pedagogical schools and 242 to the day course at the University of Las Tunas. Another bulwark is that more than 600 teachers conclude their bachelor's degree in the modality of distance education in that House of higher studies, according to Piñeda Cruz.
On a recent visit to the Balcony Eastern Cuba, the vice minister of the field, Eugenio González Pérez, said that this region has a long pedagogical tradition and commented on the possibility of promoting access to other vital specialties through the University College. Likewise, he emphasized that Primary Education must continue to bet on having two teachers per classroom and Basic Secondary Education so that all of its guide teachers only teach classes in their group.
The completion of this school year will constitute a challenge for the teachers from Las Tunas, based on the curricular adjustments and changes in the evaluation systems that had to be made. Self-preparation and strong methodological work should prevail in the coming months, in order to guarantee the quality of the consolidations and the differentiated attention of students with learning deficiencies.