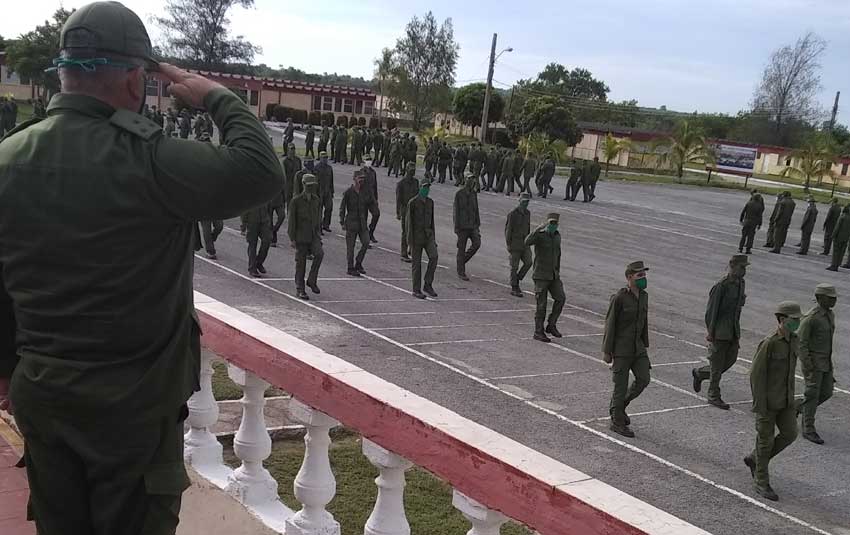 It's usually the age of innocence that is the age of rebellions. In that time of life, wills are used to not submit, to question, to contradict. They, girls and boys, have their own paradigms, tastes, pleasures; sometimes in early youth, the vocation of sacrifice and the conscience necessary to understand that "greater good", mobilizing wills and gestures of the most human essence, is lacking.
Las Tunas, Cuba.- But it is usually also this fertile stage in which, if we know how to sow, the seed will become a safe and saving fruit.
"Oh, I have learned a lot of things"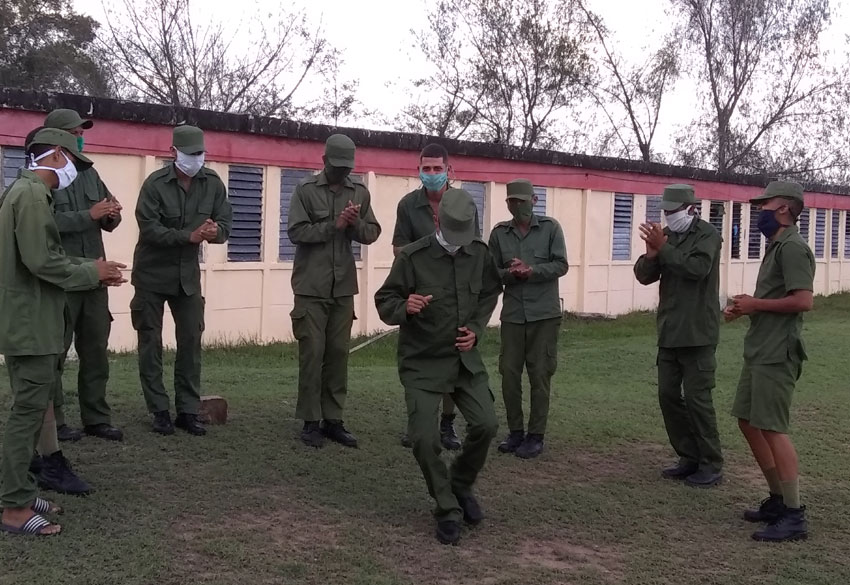 Norles Luis Reyes Novo knew very few about cleaning, washing, and organizing these tasks at home, which were essentially dedicated to his mother.
"Make the bed, look how watered you are," were the usual claims of his mother, says this young man, who in recent times has grown in moral stature. "Here I've been taught not only to be properly dressed and tidy, with my boots shined, which used to be difficult, but also to keep my bunk organized, my shelters clean, my clothes ironed, my hair short - all of this is something new for us, and it's better because you come out more prepared," he says. He then goes on to list how much he has gained in the meantime, finally concluding: Oh, I've learned a lot of things."
"Here," is an adverb of place and the exact word to refer to the Infantry Battalion of the Las Tunas Military Region, an increasingly familiar place for this young man who is in the Active Military Service. "A school that prepares us physically and mentally," Norles Luis will say at another point in the conversation.
"I have learned to work the land," says Dariel Serrano Reyes, while Carlos Elián Reinaldo Márquez points out, "it has helped me prepare myself politically, now I read the press, watch the news, something that is already a daily habit and which It was apathetic before."
Their stories may be those of many who are currently studying the popular "green" - as this period is called among Cubans. They too are the voice of a generation and have grown up in times of rigors and limitations. From their trenches, they show the bland faces of the national resistance.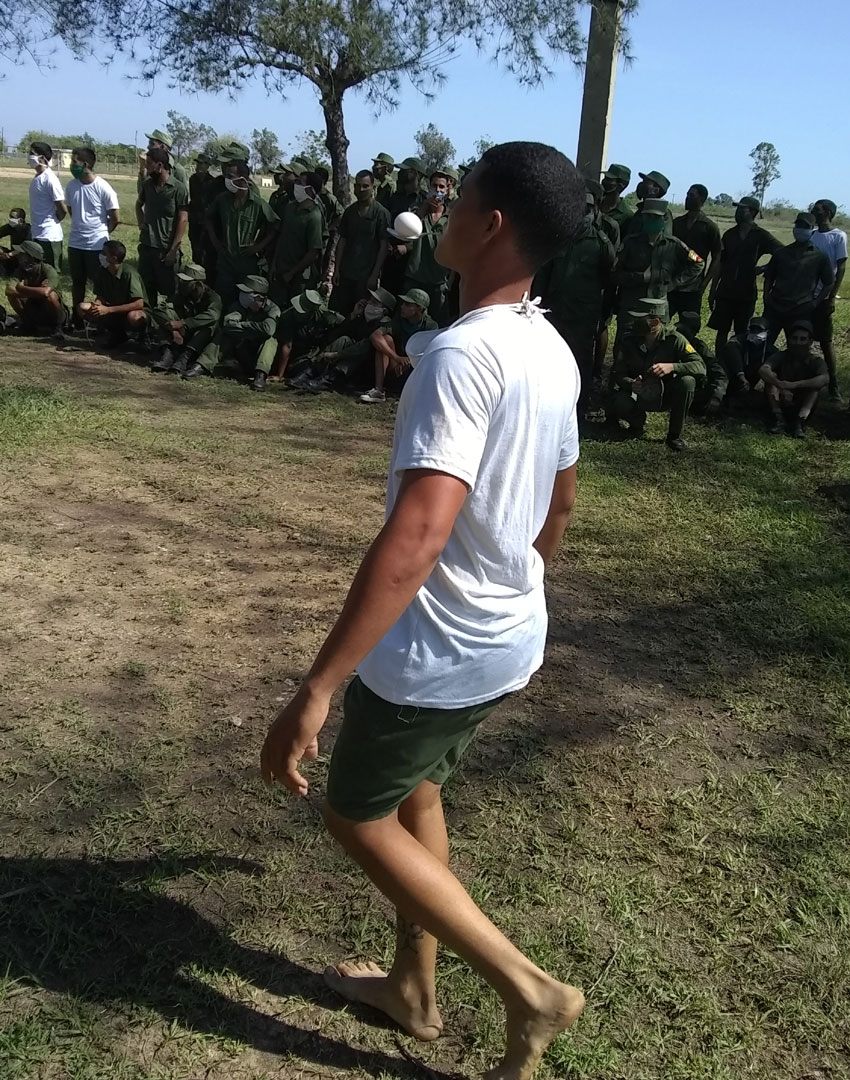 In the Military Service, they grow
It wasn't easy. Being away from home is never easy, especially when you miss your family and the pampering they do. But those of us who have suffered from these absences know that moments like these make us grow up, become more independent. In short, they give us strength. So, faced with the impossibility of returning to their homes due to logical security measures derived from actions aimed at preventing the spread of the new coronavirus, these young people who are in military service had to remain in the Infantry Battalion.
And although the days count to embrace the families again, these days have served to forge attitudes and skills. Now they are better able to calculate and prepare for their contribution to a country where many people now admire and take pride in their work.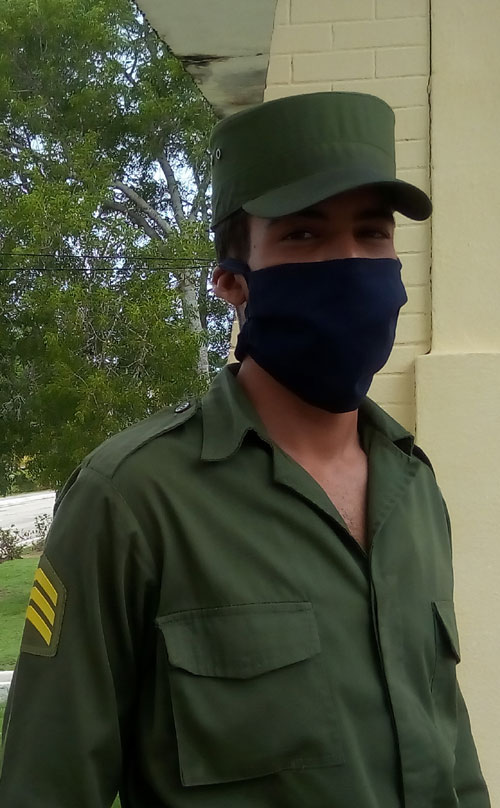 Those thoughts have stolen a few moments from Staff Sergeant Ricardo Mayo Nápoles. These days the example of his mother, a nurse on duty in an isolation center, encourages him to stand firm in the face of duty. He is aware that those who yearn to see the historic resistance of the Cubans crushed, care little or nothing about a global pandemic like the present one.
"No one is unaware of what happened at the Cuban embassy in Washington or of the events of the maritime intervention in Venezuela last May 3, so we are reinforcing our combative preparation.
Róger Corrales Gutiérrez, a medic from the mortar battery, can speak about the requirements imposed by COVID-19. "We strictly comply with all the measures indicated. From the entrance to the unit, there is a sanitary barrier with control of vital signs. We apply daily searches to detect any combatant with respiratory symptoms. We wash our hands at the entrance to each room, and we also observe physical distancing measures during training."
With resolution, Hamlet Corrales Martínez, sentences: "I have the duty to comply with the Homeland". Very close to him, Carlos Elián Reynaldo Márquez emphasizes that this statement is assumed today with greater awareness and responsibility due to the political preparation received in the unit: "First of all, you keep yourself prepared and no one can come and give you false information. It gives me a lot because I can also be a source of knowledge for other people".
"We keep on throwing in the towel"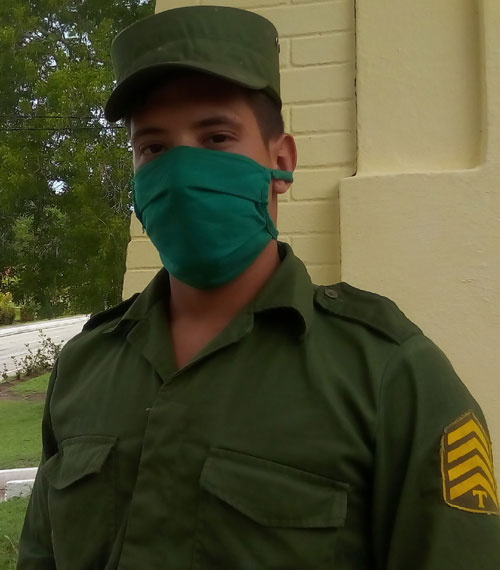 Family is support and resistance. The teaching of Javier Alejandro Ortiz Pino's mother has also been a formative work at home. Her child misses her, but here she knows that it is useful, necessary. And although she is very young, she is beginning to understand herself well with that "honor and duty" that Law 75 of the National Defense decrees only in word and on paper; because in reality, honoring that precept implies constant and resounding commitment.
"It is an honor for me to fulfill the Military Service and to be able to help the country in this situation. At this time of confrontation with COVID-19, we continue to prepare, going further, as the Cubans would say.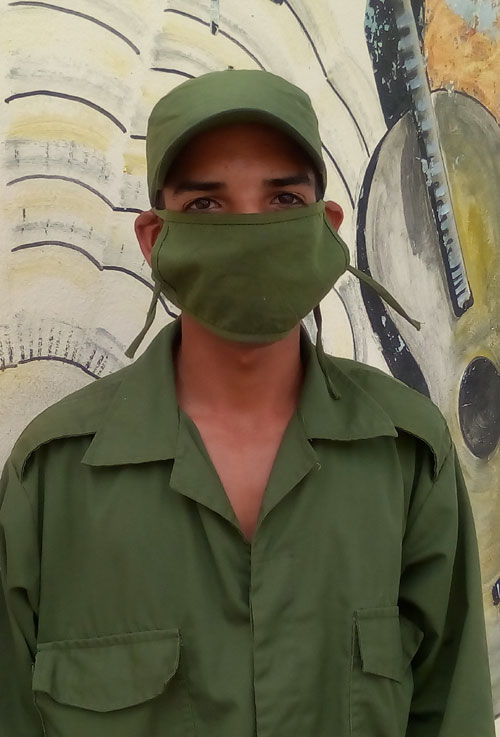 For Dariel Serrano Artelles, aged 18, came a time of discovery. While he talks about the vegetable fields, food and aromatic species, or about the rabbit hutch and the breeding of pigs and rams, his face starts to smile.
"It is a reality that I am meeting for the first time. These are things that are learned in the Military Service and that form the young people because I did not know how to work the land, nor I've dealt with rabbits and rams, and all this has given me experience.
When he finishes, Dariel will begin his studies as a Superior Technician in Nursing, after which, he says, he will have the opportunity to consolidate and practice his knowledge in agricultural matters. Perhaps agronomy will be part of his future, he says with his eyes set on the future.
That's how these boys go about weaving stories, their stories.
No one denied it. They were sincere, transparent as youth is. They miss home, family, and long for the coronavirus to stop being a threat. But as that dream comes true, they take up the new challenge and prove, once again, the worth of our youth. They have their hands in the work, theirs, their time; their step to grow.
Without a doubt, the Active Military Service will constitute another step on the road to adulthood, to their formation as human beings and good Cubans.