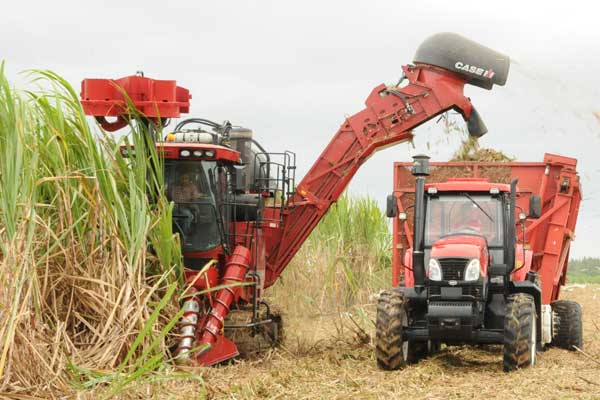 By simply stripping the sugar agro-industry of its shortcomings without any link to the lack of resources, Las Tunas could make the next harvest more efficient and productive.
Las Tunas, Cuba.- That is the main reading that emerges from the critical and self-critical analysis of what could have been done and was not done, which reigned in the final balance of the recently concluded season.
Rafael Pantaleón Quevedo, general director of the Sugar Company, said that a good amount of the 41,231 tons of sugar stopped being produced was mainly due to the insufficient preparation of the sugar mills, to failures in the work systems, to the lack of control, exigency, and follow-up of the maintenance engineering; and to delays in the removal process, which generated the high formation of honey that affected the industrial yield. "Only for this last cause the province stopped contributing more than 6,700 tons of sugar," he specified.
In addition, there was insufficient training of industrial workers and operators of combined cutting machines, and failure to comply with the manual and mechanized cutting tasks, which led to an extremely low potential milling standard (Colombia sugar mill 38 percent, Antonio Guiteras sugar mill 44 percent and Majibacoa sugar mill 48 percent).
There was also an absence of technical organization in several platoons of mechanized cutting, delays in the solution of equipment breakages, harvesters with maladjustments, altered fuses, lack of grease, oil and fuel outlets (low maintenance); of the late incorporation of trucks suitable for the transfer of cane and a railway system that left much to be desired, especially in the south of the province.
Faced with such subjective anomalies that charged a high cost in the untaxed sugar, the conclave adopted specific measures to prevent their repetition in the future. It established as a condition for the beginning of the harvest the necessary preparation of the personnel, the completion in time and with quality of the repairs of the plants and of the other technical means; as well as other requirements, among them the completion of the staff in "Colombia".
In summarizing the meeting, the PDC president emphasized the need to achieve the greatest unity and commitment of the management and workers, in order to do things right from the very beginning of operations and achieve high milling rates, an indispensable requirement for obtaining more efficient overall results in the 2020-2021 harvest.