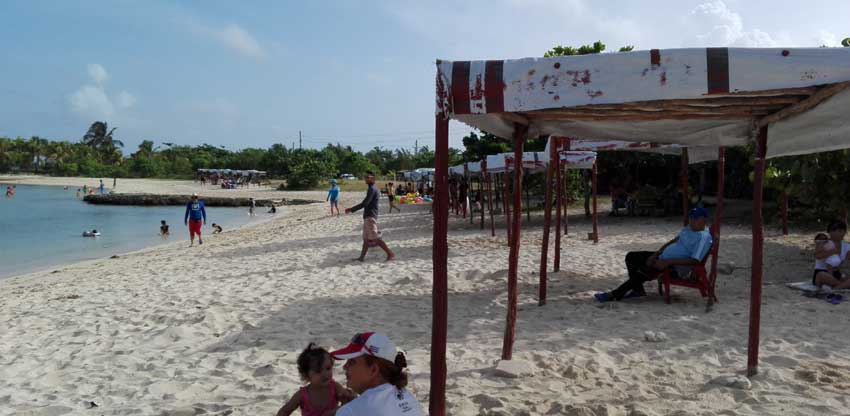 As the governing body for environmental and scientific policy, the Delegation of the Ministry of Science, Technology and Environment in the province of Las Tunas multiplies during this 2020 summer season the responsibility to protect the dunes, vegetation and other components of the northern and south coastlines.
Las Tunas, Cuba.- M.Sc. Amado Luis Palma Torres, Deputy Delegate for the Environment said that the entity supports the partisan and governmental authorities of the territory in making responsible decisions with the development of national tourism and the recreation of the population.
He explained that on La Herradura, La Llanita and other beaches with a significant influx of public, there are no self-employed kiosks in the area closest to the sea and that the car parks, both state and private, are well located, in the entrance of those resorts.
In the specialist's opinion, these actions show that there is rigorous control over citizen discipline and compliance with environmental legislation so that this summer season is truly friendly to the environment.
Palma Torres added that this is joint work with the Border Guard Troops, the National Revolutionary Police, the food industry control body, the Comprehensive Supervision Directorate and the Ranger Corps, which have the common purpose of protecting coastal areas.
In Las Tunas, other tasks are carried out throughout the year, as part of the Life Task, to preserve the natural resources of the coast, greatly affected by climate change and the action of human beings to the detriment of flora, fauna, soils and landscaping. These include the promotion of more than 200 hectares of mangroves, the planting of typical vegetation from those regions, the control of residuals, the reduction of casuarinas trees populations and the confrontation with poaching and logging.