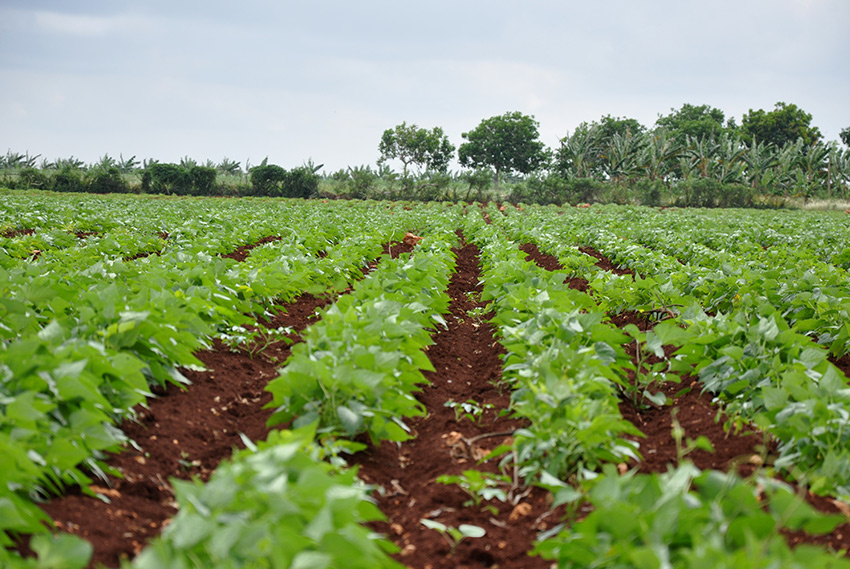 During the first weeks of May, the sowing campaign of various crops in the territory has benefited from copious rainfalls, a favorable climatic situation that will help the recovery of the planned plans and the optimal use of the land to obtain significant volumes that guarantee the productions of the year.
Las Tunas, Cuba.- Since the beginning of the current month, a change in the plantations is already noticeable, since the rains have been more frequent in this eastern territory. As Luis Torres, sub-delegate for Various Crops in the province, informed to 26Digital, "the waters have allowed exceed the planting plans for the period, figures that include an increase in the scheduled plans for various crops and vegetables."
At the moment it is decisive to take advantage of the downpours, since a large amount of land was already plowed waiting for these conditions, so the campaign must accelerate its pace. "These actions are expected to reverse the indicators of the previous month, in which it was only possible to plant 4,071.3 hectares, of the 5, 553 planned," Oro said.
The insistence on planting short-cycle crops, using biofertilizers instead of chemicals and a greater use of animal traction are guidelines for this sector, which also already has some 16 hectares in different stages of preparation for sowing.
Among the viands, sweet potato and pumpkin are prioritized, while in vegetables they reinforce the lady's finger, tasks that increase with the intercropping of crops.
The effective yields of the current harvest have not yet been achieved in various municipalities of the territory. Jobabo, Colombia and Manatí are the most backward, localities that must strengthen the effort in order to boost local food production systems and satisfy quality self-sufficiency.
"We intend between May and June, now with the rains and a little more fuel for the mechanized processes, to recover the arrears accumulated in this campaign, which began in March and will end in August," said the deputy delegate.