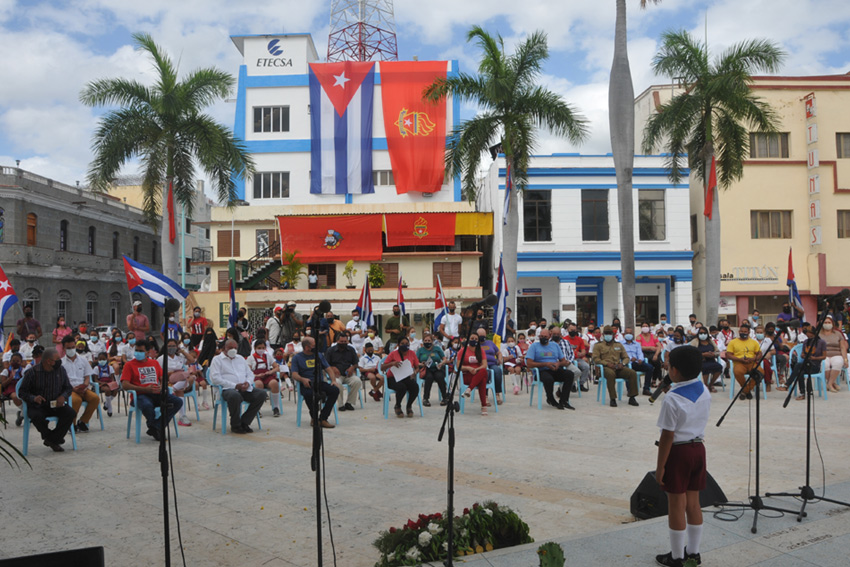 Fidel Castro and José Martí were recurring references in the National Act for the anniversaries 60 of the José Martí Organization of Pioneers (OPJM) and 59 of the Young Communists League (UJC), which was held in the José Martí Plaza, in Las Tunas.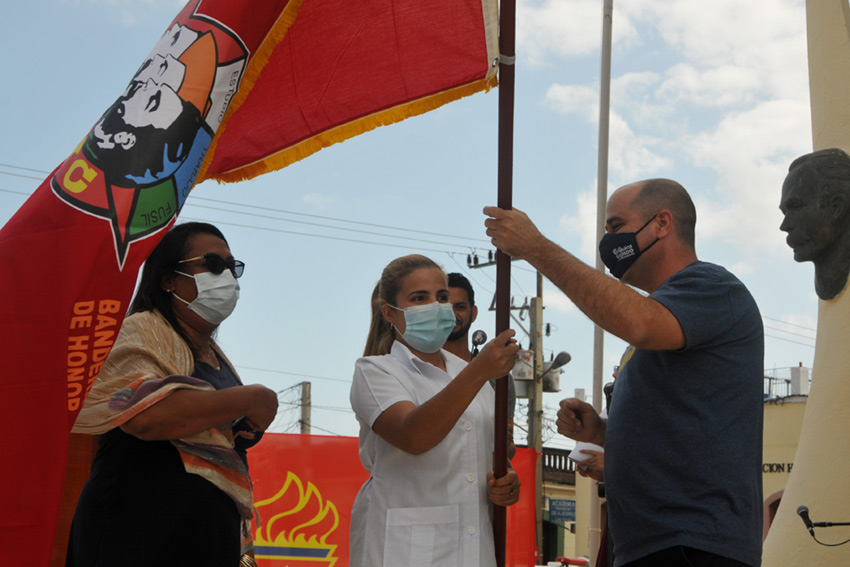 Las Tunas, Cuba.- Around 60 pioneers gathered amid strict sanitary measures to homage both organizations and ratify their commitment to Cuba.
In the central words, Rosa María Ramírez Montero, national president of the Pioneers Organization, recalled that the Revolution was just born when the organization began to walk. "This is the only country in the world in which a head of state has met with the smallest to listen to them and address their concerns and aspirations."
She said that the Island was filled with bonfires, palaces and joy and, at the same time, it grew the commitment of the new generations to do things better every day; and above all, with the duty to study.
In the event, which had Cuban Point, dances and poems, recognitions were given to pioneers and their outstanding guides, and the group of the Pioneers Palace, also combatants for health, received the Jóvenes por la Vida Distinction (Youth for Life).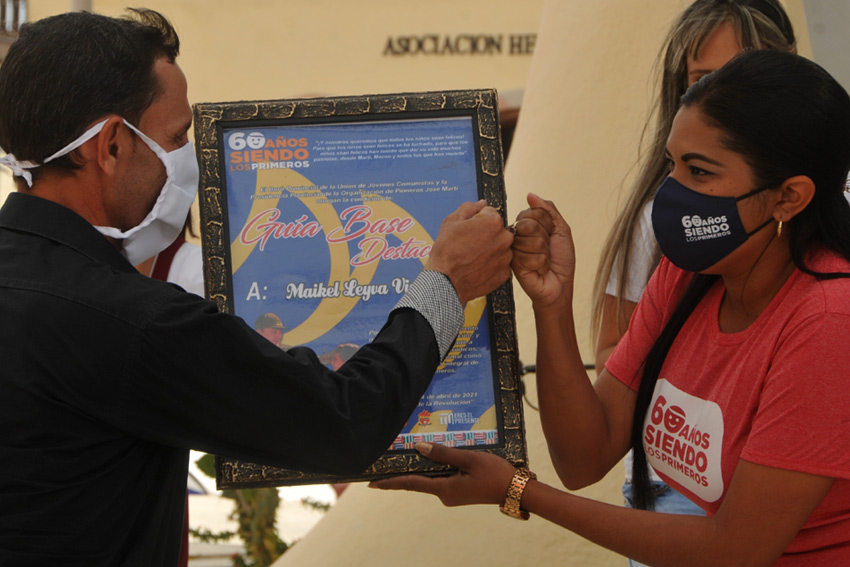 The National Bureau of the UJC conferred amid applause its highest distinction, the Flag of Honor, to the group of the October 3 stomatology clinic. From the hands of the member of the Central Committee of the Cuban Party and the first national secretary of the UJC, Diosvany Acosta, they received it exultantly.
He spoke with 26 minutes after the event ended, and ratified the value of the participation of the young children of Cuba in the most bitter battles of these times.
"We have been in several provinces these days and we have dedicated the tribute to sectors that have had very active participation throughout this period; among them that of Sciences, because of what young people have done without rest; and also to the Health sector, whose members have given proof of the values that the Revolution has instilled for decades.
"Young people have made this April 4 theirs since their work and that is the idea that we have defended, and we have seen it reflected in social media today and in activities from all over Cuba."