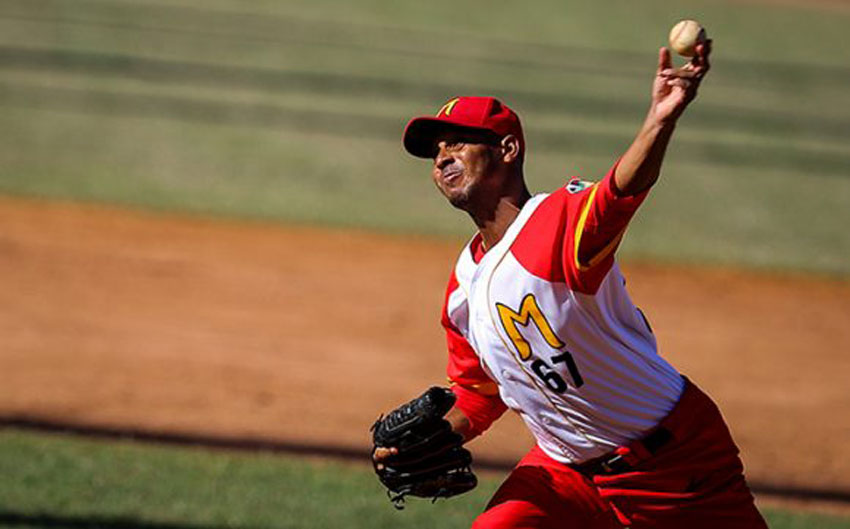 The Matanzas Crocodiles beat 5-3 the Camagüey Bulls in the fourth game of the grand final of the 59th Cuban National Baseball Series.
Matanzas, Cuba.- After this outcome, they appear only one game shy to earn the title as this was their third win against only one loss in the final.
The win went to lefty Yamichel Pérez, who now has a balance of 9-0 in the two final stages of the tournament, after allowing two runs, only one earned, and five hits with the same amount of strikeouts and only one walk in eight innings.
There were an offensive highlight to 2B César Prieto and DH Jefferson Delgado, who both batted three hits for the winning side.
Right-hander Frank Medina took the loss after surrendering four runs, three earned, and eight hits in 6.1 innings and Yosvani Torres earned the save when pitching one scoreless frame.
Today will be the last game of the Crocodiles as home-club at the Victoria de Giron Park and Matanzas´ starting pitcher will be Freddy Asiel Álvarez, while the also right-hander Lázaro Blanco will try to earn the victory for the Toros, thus sending the play-off to the final two matches in Camagüey.
Taken from CubaSí