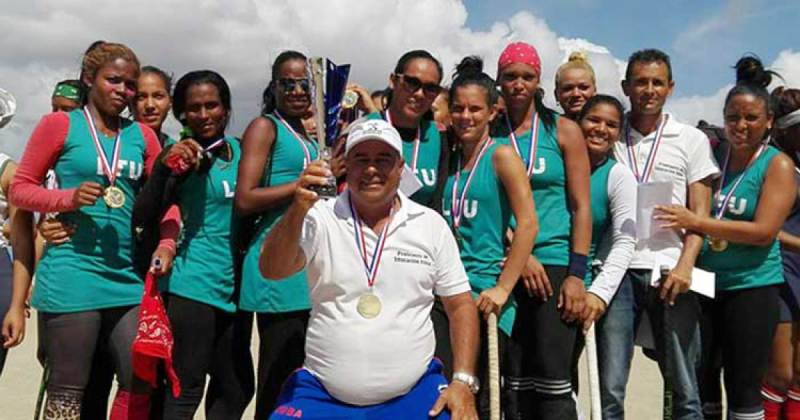 Reconquering the title lost a year ago to Ciego de Ávila is the only objective of the Las Tunas team in "the land of pineapple," home since Wednesday of the first category National Women's Championship.
Las Tunas, Cuba.- Headed by the international Brizaida Ramos, Sunaylis Nikle, Yunia Milanés, Yurisleidys Reyes and Yusnaidy Betancourt, the squad under the command of Rolando Medina will try to return the blow in a tough tournament that will has its definition on February 11, and will also include the teams from Sancti Spíritus, Camagüey, Santiago de Cuba and Villa Clara.
With more than 20 national crowns, long streaks of titles and dozens of unbeaten consecutive games, the team of "Las Tunas Lioness" is undoubtedly the most hegemonic in the history of Cuban sport.
Breaking that domain is again the goal of the Ciego de Ávila players at the command of the technical director Rubén Benítez Rivalta, who in statements to Surco radio station acknowledged that "Las Tunas has always been our strongest rival and vice versa. This team has long deserved the championship, but it had not raised awareness that they could beat them. We already made it and it was the event of 2019 of the sport in Ciego de Ávila."
"We'll go out with everything to get the championship " and "my players are very hungry for victory" were the two more striking phrases that, meanwhile, Medina told the "Deportes y algo más" radio program (Sports and Something Else), of the local Victoria station.