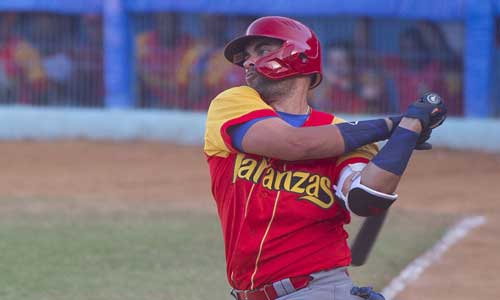 Two homers by Javier Camero, one of them with full bases, led Matanzas to win the first game of playoffs in the Cuban 59th national series.
Camagüey, Cuba.- The game that ended 5 to 3 was hard-fought with the first lead for the Matanzas Crocodiles in the second inning by the first homer of Camero to the center-left facing the opening pitcher, Lázaro Blanco.
Then Camagüey evened the score in the lower second inning with a single by Leslie Anderson, double of Leonel Segura and hit by Jorge Peña.
The hosts of the first two games of the final play-off, Camagüey, (seven to win four), will be held this Sunday afternoon at the Cándido Gonzalez Stadium where doors open from 9 am as fans begin to arrive then for a game starting at 1 pm. (PL)