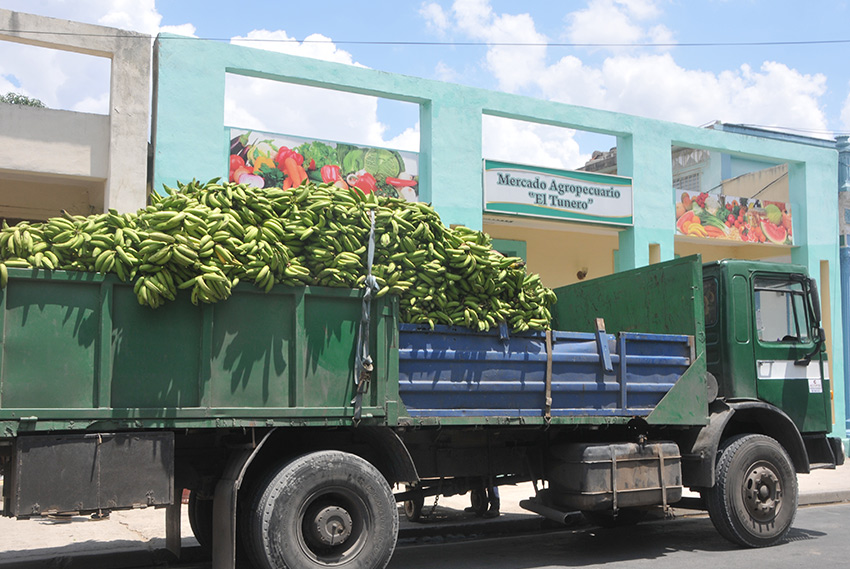 Planning and decentralization have shown their worth in confronting the new coronavirus, agreed managers of the economic branch in this province, who did not deny the tensions to which the production and services are subjected here, even when an eventual recovery phase takes place.
Las Tunas, Cuba.- In the last few months, the economy of Las Tunas, like that of the rest of the country, has experienced a forced paralysis to comply with the physical distancing, the only way to stop the spread of SARS-CoV-2.
Faced with such a situation, resources have gone to essential activities that support basic services and exports, told Rafael Torres Rosales, director of Economics and Planning, to the microphones and cameras of the TunasVisión TV channel.
In the first, he exemplified, assuring the Health System; and in the second, guaranteeing what is necessary to continue producing key items such as sugar, honey and charcoal.
For his part, Ernesto Cruz Reyes, director of Finance and Prices, explained that the Health Department has tensed up its forces to face an unprecedented health emergency in the history of the island. This, he said, has implied that the provincial budget incurred additional expenses to face the essential establishment of the isolation centers and other actions related to the medical attention of the patients of COVID-19.
From the budgetary point of view, he added, there has been containment of expenses in sectors such as Education and Culture, which paralyzed their management, while there was a reorientation of expenses toward those prioritized. The effects, he stressed, also include the business sector because, although it had provisions for emergencies, the impact is undeniable in their internal budgets. The costs of maintaining wage protection for workers who are at home, he said, is appreciable and we are aware of the companies that will not be able to assume these additional costs.
On the other hand, Rafael Torres Rosales stressed that the fight against the pandemic has been important to strengthen the already existing decentralization mechanisms. In particular, he stressed, to train the managers of the municipalities in how to make decisions, articulate the processes and combine the different social actors in terms of solutions for various sites.
Each territory has national programs aimed at maintaining a group of services and developing other processes; to the extent that these are articulated with their own possibilities, their development will be greater, he said.
Without neglecting what has been achieved so far, Las Tunas already models how the scenario of the recovery phase will be. In this regard, the Minister of Economy and Planning of the Balcony of Eastern Cuba indicated that doing so will imply setting clearer objectives according to the effects that will be produced. The recovery will be gradual, he insisted.