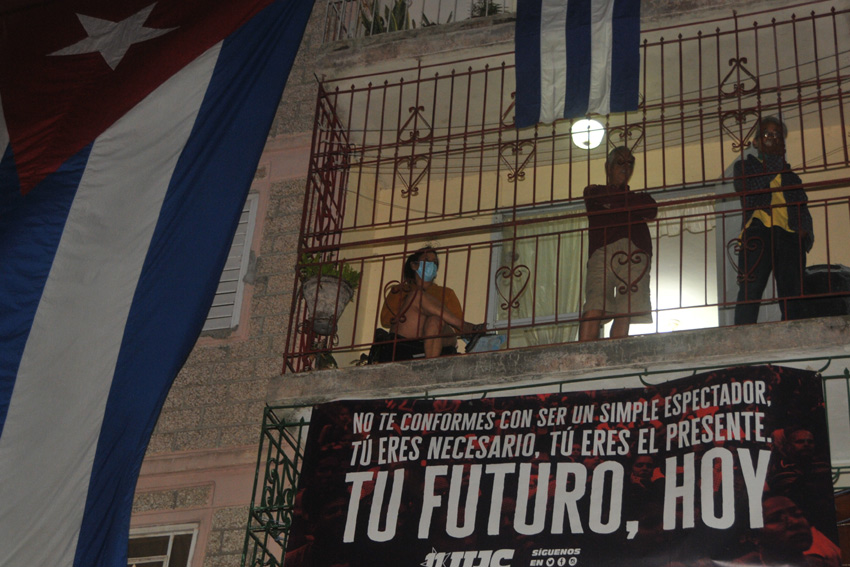 The Constituency 123 of the Buena Vista neighborhood hosted yesterday, almost saying goodbye to the afternoon, a unique activity.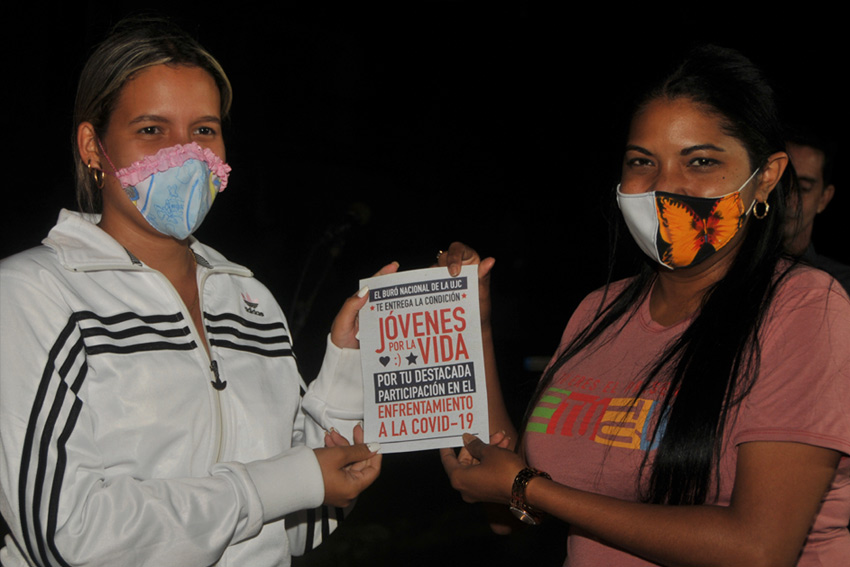 Las Tunas, Cuba.- It was known, from early on, that it would be related to the 60th anniversary of the José Martí Pioneers Organization (OPJM) and the 59th anniversary of the Young Communists League (UJC) and that, due to the number of flags and the hubbub of the very young faces that came to the block to organize everything.
Of course, there was physical distance and, contrary to what has happened other times, this April 3 was a day from the balconies; few went out to the wide avenue that, on other occasions, has been filled with people during similar meetings.
From there they shouted their slogans, thanked the life that this country defends to infinity, and applauded the few who entered the ground floor. Almost all of them, in full uniform and to receive a new entry card to the ranks of the young Cuban political vanguard, as well as the embrace after the Jóvenes por la Vida Distinction (Youth for Life).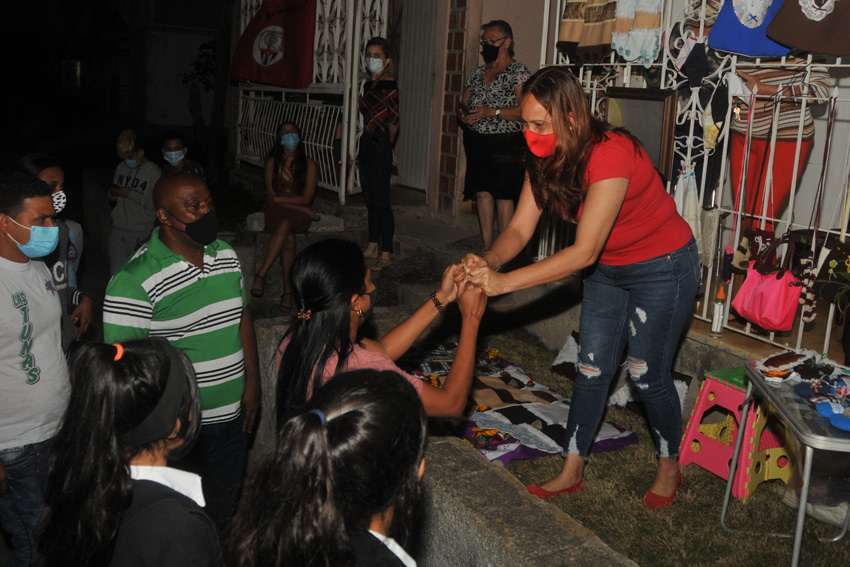 The COVID-19 could not stop so much joy. Nor will it dent the voice of María Ramírez Montero, national president of the Pioneers Organization. She appreciated so much push. She dedicated words, especially, to the courage of the new generations and highlighted those who in this space of Cuba live in a block where so many give themselves for others, without regard.
She greeted students, she heard stories about the red zone and saw wet eyes of those who now tell it gracefully; but they left the family behind for weeks to face their fear and shake hands.
Because of people like this, diligent and stubborn, Cuba is also more alive today.