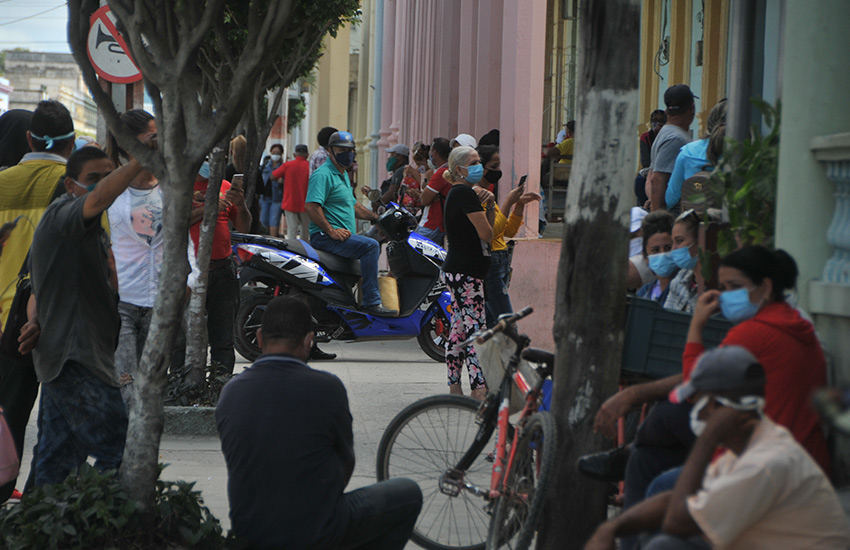 In the last two weeks, Las Tunas confirmed 106 positive patients for COVID-19 and 95 of them, autochthonous, for an incidence rate of 17.8 per 100,000 inhabitants. The municipalities above that indicator are Las Tunas, Majibacoa, Manatí, and Jobabo.
Las Tunas, Cuba.- The 12 positive cases reported today belong to three of those territories (Las Tunas, Majibacoa and Jobabo) and in one of them the source of infection had not been defined. In these locations, epidemiological surveillance and active investigations are intensifying to curb the disease.
The capital municipality registers 67 autochthonous cases in the last two weeks with an incidence of 31.8; of which 16 live in the health area of the Gustavo Aldereguía Lima polyclinic, six of the "Guillermo Tejas," 32 of "Manuel Fajardo," and 13 of "Aquiles Espinosa." Meanwhile, Majibacoa has 13 for a rate of 31.5; Manatí, seven, with 23.3, and Jobabo, eight, with 18.7.
According to the part issued by Public Health, there are 33 outbreaks, 26 of them located in the provincial capital, two in Manatí, two in Majibacoa, and three in Jobabo. A total of 413 patients are in isolation centers enabled for that purpose, and 18 confirmed are admitted to the Fermín Valdés Hospital, in the province of Holguín.
There are 68 travelers under surveillance, of which 23 remain in the community after leaving isolation centers and hotels with negative first and second PCRs.
Las Tunas adds a total of 36,262 samples made and 594 positives, for a positivity rate of 1.6 percent. The result of 241 tests is still unknown, only one with more than 72 hours of taking
Yesterday, 179,979 people were investigated and 163 had respiratory symptoms. All received care in the family's medical offices and nine suspects were reported, referred for admission with a rapid test performed.
The health authorities insist on the need to intensify the inquiries in the work centers to avoid sources of transmission in these places. They also recommend going to the doctor if the appearance of any respiratory manifestation is perceived.
Compliance with biosecurity measures, the correct use of the facemask, and keeping physical distancing are - until now - the only way to keep the coronavirus at bay.