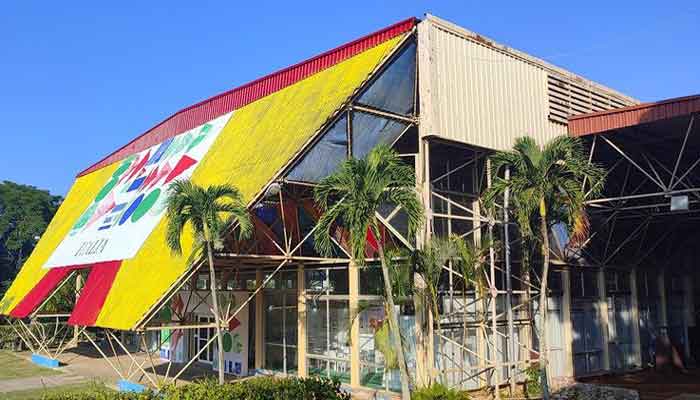 The celebration of the First International Meeting of Young Entrepreneurs is today one of the main activities of the 39th Havana International Fair (FIHAV 2023).
Havana, Cuba.- At the ExpoCuba fairgrounds -until November 11- two presentations will be held this day, one on the Incentive Tourism Portfolio of Gaviota S.A. and the Ministry of Tourism and the other on trade and investment policy of the European Union (EU), with a special focus on Latin America, the Caribbean, and Cuba, and the main facilitating tools.
The national days of France, Iran, Germany, and the EU are also part of the panel.
The panel dedicated to the Eurasian Economic Union (EEU), and Cuba's foreign investment opportunities, took place on the eve.
In that space, the member of the College and Minister of Industry and Agro-industrial Complex of the Eurasian Commission, Artak Kamalyan, said that Cuba is one of the strategic partners of the UEE in Latin America and the Caribbean.
Kamalyan pointed out that investment projects must take into account: the industrial base, raw materials, skilled labor force, and the potential to carry out production, as well as access to logistics structure from the point of view of key export markets; accompanied by the development of value-added chains and collaboration mechanisms at the state level where development institutes and mixed financing systems participate. (PL)