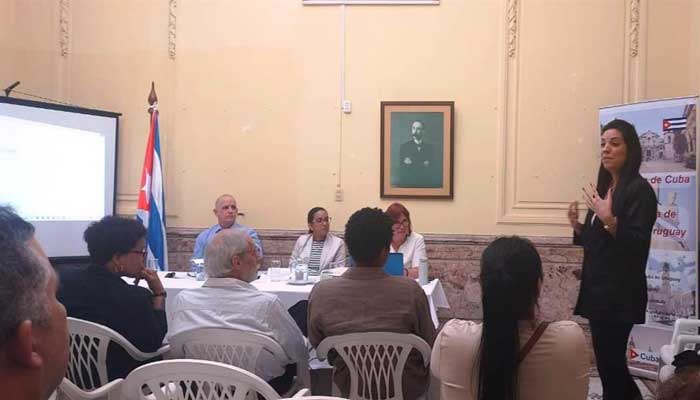 Most Cubans living abroad are betting on a constructive relationship with their homeland, journalist Náyade Ferreira said.
Montevideo.- She is packing her bags these days to participate as a delegate to the IV Conference "The Nation and Emigration", to be held on November 18 and 19 at the Havana Convention Palace.
"It will be a great opportunity to share ideas that challenge us as a community and contribute to the improvement of Cuban society, she said in dialogue with Prensa Latina.
She participated in a meeting of Cubans living in Uruguay and issued a statement referring to the forum convened by the Ministry of Foreign Affairs of the island.
We are far from a minority that from their countries of residence promotes a hostile and extremist stance, seeking to stifle economically, isolate politically, and even resort to terrorism and war to provoke a change in our political system, she emphasized.
On the contrary, she said, the conference will be an opportunity to debate, learn, and collaborate in building a solid bridge between Cuba and its diaspora. (PL)