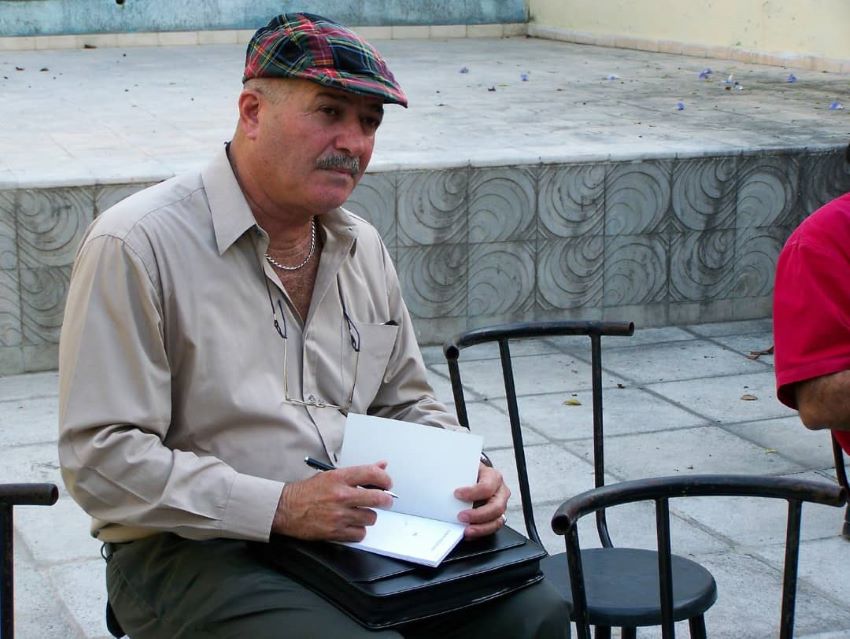 Antonio Gutiérrez Rodríguez died this Tuesday in Las Tunas, at the age of 73, due to digestive bleeding. The writer, editor, critic, and researcher leaves a trail of sadness, especially in his guild. We owe a lot to this author. Not only for his numerous books but for worrying about training editors, promoting culture, and training new talents in the world of letters.
Las Tunas, Cuba.- His work as a compiler was no less meritorious. Works in the style of Letters and Memory. Las Tunas 1857-2017 attested to his efforts to make visible the literary tradition of this region, giving birth to authors practically unknown to our generation such as Guillermo Villarronda.
Tony, as we knew him, had a degree in Spanish and Literature, and a master's degree in Community Cultural Development; he was, as well, adjunct professor at the University of Las Tunas, a founding member of the Union of Writers and Artists of Cuba (UNEAC) and other organizations, such as the International Writer and Artist Association.
Throughout his life, he taught courses in editing, proofreading, and producing books and magazines in Las Tunas and Granma. He published in different media and magazines in countries such as Mexico, the United States, Puerto Rico, Argentina, Venezuela, and Spain.
Gutiérrez signed around twenty books, including Gallery, Thresholds of Silence, Uninhabited Roads, Journey to Adventures, and Rosarito is My Girlfriend. His works appeared in numerous anthologies.
Tony, City Award (2003) and Creation Award for Lifetime Work (2009), also left his mark in the province's literary workshops. He headed the "Cucalambé" for three decades, without charging a cent. As leader of the "Guillermo Vidal," he left an everlasting mark on the training of new writers.
Likewise, he was an editor at the Sanlope publishing house for 20 years, obtained numerous awards in his career, and served as a jury for prestigious literary competitions such as the Cucalambé, in Written Décima. In addition to demonstrating extensive mastery of various poetic stanzas such as free verse and the spinel.
Rest in peace, friend. Thank you for your verses, your essays, your research, your teaching... Thank you for inspiring us. Great men do not die, their example lives on for present and future generations.