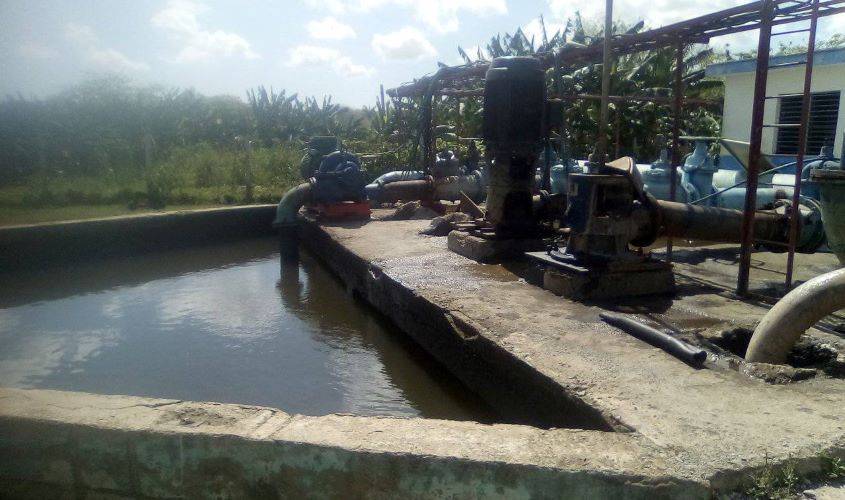 The three systems for water supply to the city of Las Tunas have presented problems in recent weeks and, although the definitive solutions are beyond the province, an improvement is expected in the next few days.
Las Tunas, Cuba.- Piedad Herrera Núñez, the director of the Aqueduct and Sewerage basic business unit (UEB), explained to local Radio that "the Cayojo dam has facing problems with its chlorine equipment, which complicated the supply from that source. However, the issue has been resolved with the support and innovation of the local workers.
"Only two of the four electric pumps of El Rincón aqueduct are currently working, which is the reason why the main source of supply for this city is providing between 160 and 180 liters of water per minute, which means a significant deficit.
"The investment works that have paralyzed the supply from Piedra Hueca for several days are added to this situation; although, we hope the pumping can be resumed gradually this week, to stabilize the service. If pumping from that supply source is completed, "areas of the city center, the Santo Domingo, Buena Vista, Aeropuerto, Casa Piedra, Sosa, Las 40, and part of the Aguilera neighborhoods would directly benefit."
The expert thanked the efforts of all those who work tirelessly; however, she pointed out that these works will bring a notable improvement but do not constitute definitive solutions.
"The main problem for the water supply in Las Tunas is related to the deterioration of the pumping equipment, some of which are already undergoing their third repair; and it is not expected that new ones will soon arrive in the territory. The indication is to continue fixing any damage that arises to provide the service."
For this reason, the water does not have sufficient pressure to reach the highest areas and these sites are unlikely to receive water. Among the "complicated" places are Alturas de Buena Vista, Aeropuerto, some areas of the city center, and a perimeter of the Aguilera neighborhood.