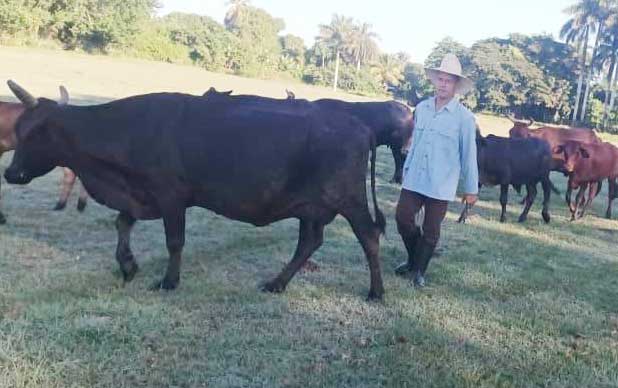 "In the town of Colombia, many of its residents know Alexander González Ramos, a noble and good-natured farmer, who laughs often and has many friends even though he is still very young."
"Colombia," Las Tunas.- Since 2008, he has been managing a little more than nine hectares in usufruct. Although there is not enough space for so many projects, he makes the most of this land and assures us that he looks after it like the apple of his eye because it is the source of his and other people's livelihoods.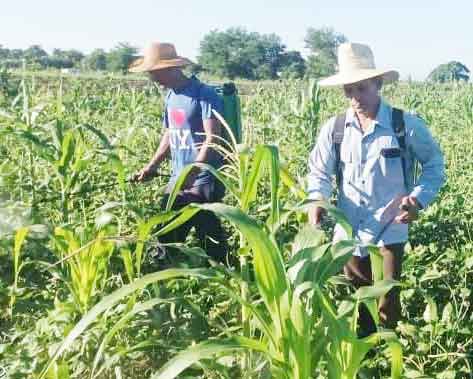 "It is not a large area, but I try to make the most of it because I know that it is very necessary to produce food. And I also try to use every resource efficiently, so I combine livestock farming with growing various crops."
"That is my greatest pride, to make the farm agroecological because here I use and then reuse, without wasting anything. What is left over on one side is useful on the other. For example, the manure from the cattle is a good fertilizer, and the remains of the crops feed the animals."
The farmer, a member of the Rogelio Rojas Credit and Service Cooperative (CCS), has 17 head of cattle and daily fulfills his milk and meat production plans. He assures that achieving this has not been an easy task, nor has it been impossible.
"Livestock farming is currently facing many difficulties. The first and most worrying is the amount of theft. You have to spend 24 hours a day looking after the animals. There are also limitations with artificial insemination, which I solve by direct mating with pedigree stallions.
"All this means that you have to double your efforts, not only to look after the cattle but also to guarantee their feed and the water they need. Fortunately, there is a stream running through the farm and that also helps me to ensure that the crops yield better harvests."
Alexander prioritizes the production of vegetables, and to get better results, he applies agroecological techniques, those taught to him by his father - who works alongside him - and others that he learned over time and thanks to a constant interest in learning.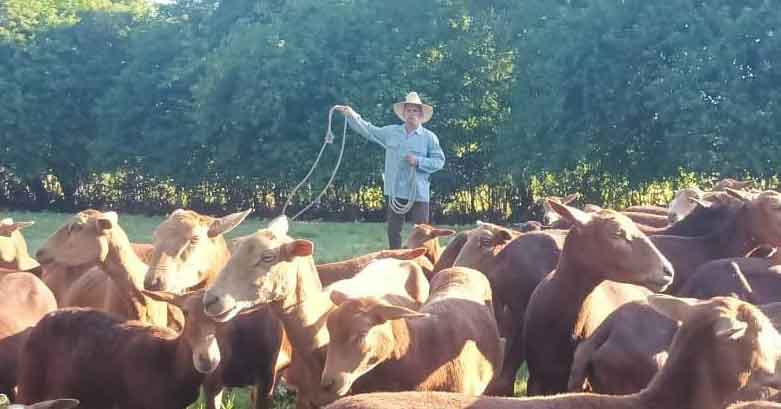 "On the farm we always intercrop and we also plant some maize, which is used to combat harmful insect pests. We use the cobs for family consumption and use the waste for animal feed."
"We pay a lot of attention to tomatoes and lettuce because they are the strongest crops, the ones with the best yields. We apply organic matter and we are disciplined with irrigation from the moment the seeds are thrown away so that the seedlings grow vigorously."
"We also use biofertilisers and have direct contracts with the Jobabo Entomophagous and Entomopathogenic Breeding Centre. In addition, we are experimenting with Ecomic, a product that seems to be very beneficial for almost all crops."
At agricultural fairs in Colombia, this farmer is one of the most sought-after because he stands out for selling his produce at lower prices. He says he does not rejoice in this because he only tries to establish fair prices that do not cause him losses.
"I sleep with that satisfaction. It's what I have to do as a Cuban, to think of myself and others, of everyone equally. And, working the land as always, moving forward."