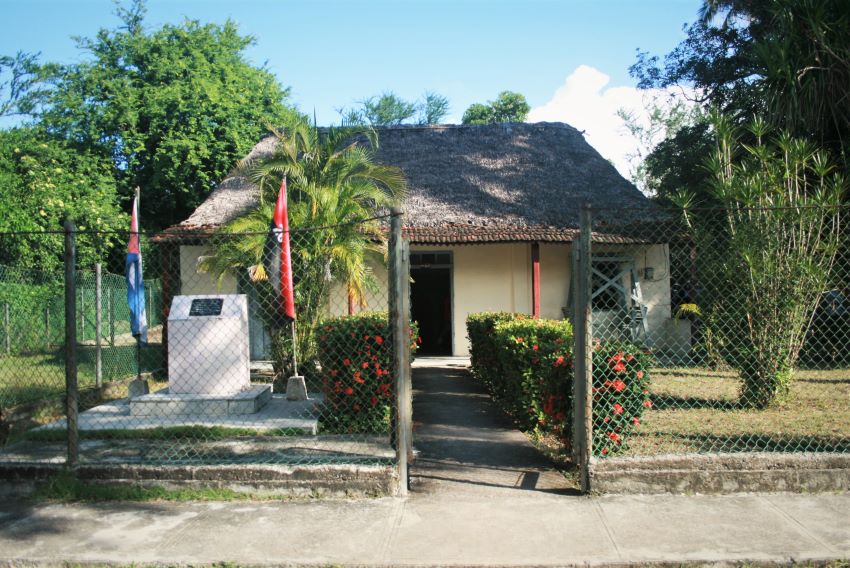 The 65th anniversary of the arrival of the Simón Bolívar 12th Column to the San Joaquín properties -that became the epicenter of the rebels in those lands-, was celebrated on October 18 in the large mansion that belonged to the pharmacist Rolando Salgado.
Las Tunas, Cuba.- Pioneers, young people, and experts of local history gathered to remember the manliness of those years and sing for the epic that was vital for the birth of a new Cuba.
"The history of the 4th Eastern Front has a very special meaning," said the participants, who toured the rooms of the site, danced near the stools on the patio to the rhythm of the traditional group Raíces Soneras, which this very day, celebrated its 32nd anniversary; while others remained there, ready for the caldosa that put the finishing touch to the activity.
It was a morning time in which members of the Association of Combatants of the Cuban Revolution met again with the new generation, and told them some of their experiences. They were seen smiling with joy and awakening the reasons why they insist that the freedom achieved must be a work that lasts and accompanies the future.
On the way back, among the curves and potholes on the road, the hubbub also prevailed. They remembered Fidel, talked about the challenges that life imposes, and someone invited them to sing that song by Gerardo Alfonso that says: " It is still the dreams that draw people together like a magnet that unites us every day...."