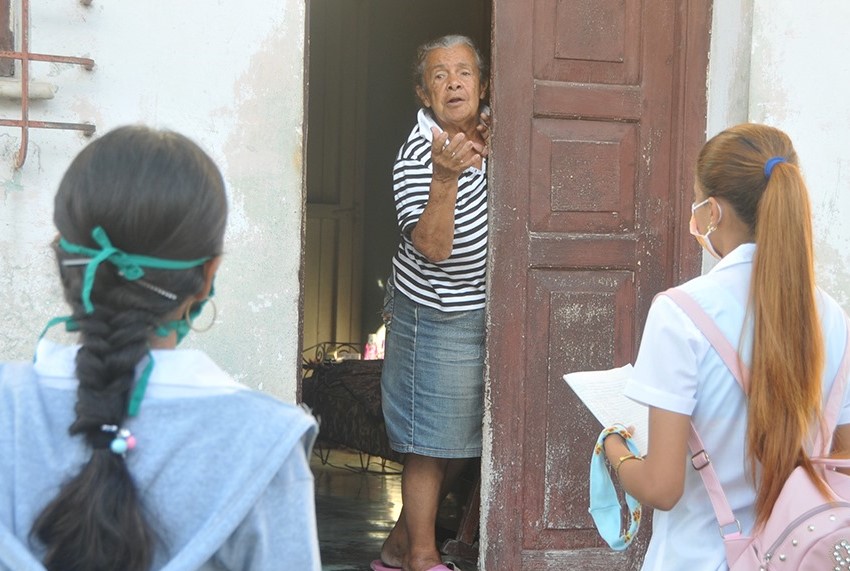 The epidemiological surveillance continues in the first stage of the post-COVID-19 recovery in this eastern province, to detect any new case in a timely manner and avoid local transmission.
Las Tunas.- Dr. Gregory Pérez Héctor, deputy director of Medical Assistance, explained on local radio that outbreaks of the SARS-CoV-2 coronavirus in various countries of the world show that there is such a possibility in Cuba. For this reason - he affirmed - the joint actions of the different organisms must be maintained and not lower our guard.
He said that the second phase of the population study concluded here. On this occasion, a blood sample was taken to identify the presence of antibodies to the new coronavirus through the Ultra Micro Analytical System, known as the Suma test. The 126 people analyzed tested negative for the virus.
Regarding the genetic study, of which 14 confirmed patients with the COVID-19 were part, it was known that today they will be sent to the Cuban capital and the results will be reported in a timely manner.
In this first phase, the surveillance points between the provinces are maintained to control, mainly the temperature and other symptoms of the disease. Those who come from risk areas and present s warning signs are immediately evaluated and admitted to isolation centers.
The executive also commented that they do not neglect the control of the Aedes aegypti mosquito, a transmitter of arbovirus. In the intensive adulticide treatment stage, more than 41 thousand premises were fumigated in the areas with the highest infestation rates. He recognized the participation of the residents who opened their homes without hesitation.
The sanitary authorities summon the people not to trust themselves and to comply with the hygienic-sanitary measures that not only contribute to preventing COVID-19, but also many other common diseases at this time of year, such as acute diarrheal diseases and arbovirus.