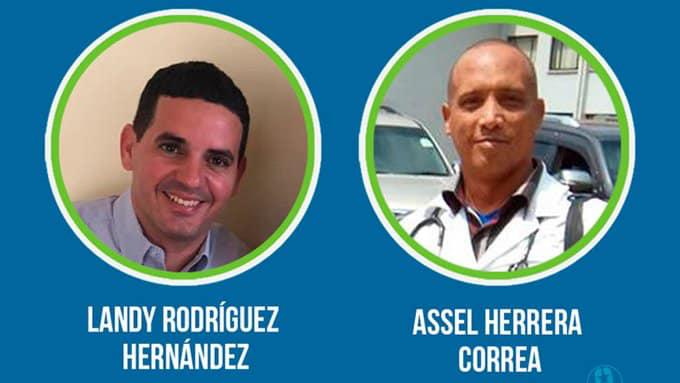 From a conversation with his Kenyan counterpart, H.E. Mutahi Kagwe, José Angel Portal Miranda, Minister of Public Health of Cuba, expressed that negotiations are continuing for the safe return to the Homeland of doctors Assel Herrera and Landy Rodríguez Hernández, kidnapped in Kenya on April 12, 2019.
Havana, Cuba.- According to Granma newspaper, the Cuban minister said on Twitter that they addressed the issue of the return of the doctors, on which the Cuban government established, since the kidnapping became known, the channels of communication with the authorities of that African nation, and has kept the relatives of the doctors informed.
Portal Miranda and Mutahi Kagwe also reviewed the development of collaboration between the two countries,.The Kenyan Minister thanked the work of Cuban specialists in Kenya and students' training from his country on the island.
President Miguel Díaz-Canel has held exchanges with the presidents of Kenya and Somalia to arrange the doctors' return to the island.
In tune with the Revolution's humanist principles, the Cuban leader has held more than one meeting with the families of Landy and Assel, in which the sincerity, encouragement, and optimism that has always accompanied the revolutionaries have prevailed. (RHC)