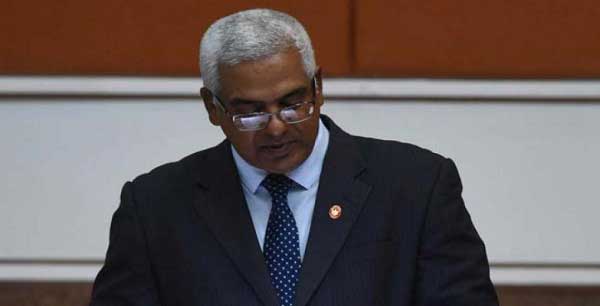 "We cannot think of any just society that is not capable of achieving sustainable development, without inclusive economic growth patterns and without preserving the environment.
Havana, Cuba.- Cuba considers that among the structural causes that allow to carry out terrorist offenses and crimes are poverty, underdevelopment, social exclusion and lack of opportunities that prevail in the vast majority of countries, due to the current unjust international economic order," stressed the Cuban representative at the 14th United Nations Congress on Crime Prevention and Criminal Justice.
According to Cubaminrex, during the virtual meeting, Cuban Minister of Justice Oscar Manuel Silveira reiterated the main role of the United Nations Office on Drugs and Crime as the leading entity to provide coherence to the international response in the prevention and fight against transnational organized crime.
He highlighted the importance of working "to balance laws and criminal systems to prevent and fight corruption, human and more particularly migrants trafficking, arms dealing, their pieces and components, and the production and consumption of illicit substances, with full respect for national legislation and the sovereignty of States."
"Cuba rejects and condemns all terrorist acts, methods and practices, in every form and manifestation. We express our strong opposition to the unjust and arbitrary inclusion of Cuba in the U.S. list of state sponsors of terrorism, even though we are a nation that is a victim of terrorist acts perpetrated for years by the U.S. government or by individuals and organizations operating from that territory." (RHC)