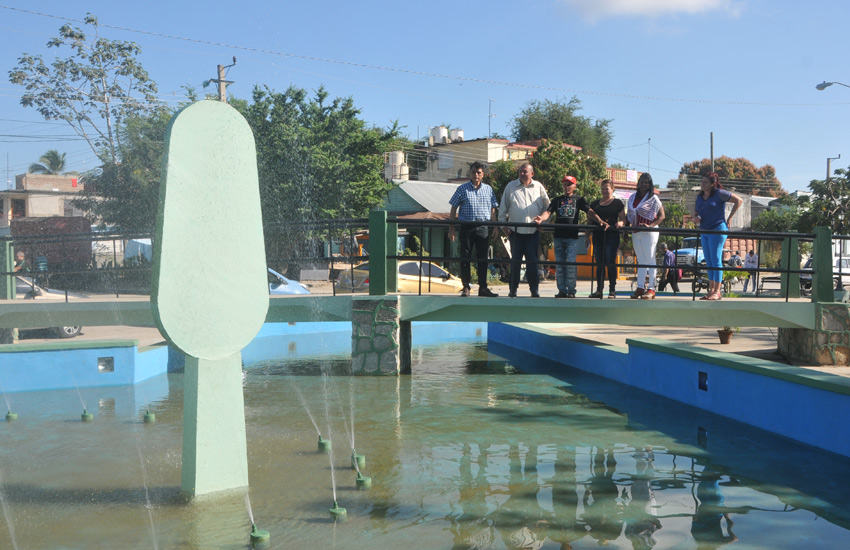 The fountain near Las Tunas railway station, the first of its kind in the province, regains its vitality thanks to a large investment project that, in greeting to the 61st anniversary of the triumph of the Revolution, intends to beautify the city environment and rescue works with distinctive value in the Balcony of the Cuban East.
Las Tunas, Cuba.- This monument, which welcomes visitors arriving in the territory by railways, was restored by artist José Fernández Álvarez, who managed to revitalize its design, which includes a water mirror with dispensers that raise a waterfall and catch a small rainbow between the walls.
On January 17, 1972, a Territorial Committee of the Cuban Communist Party was constituted in Las Tunas, led by Commander Faure Chomón, with the purpose of embellishing the capital city. They took the decision to build the fountain near the railroads. To carry out the project, Havana sculptor Pedro Venegas was hired.
Among its valuable elements is the sculptural complex within the mirror of water that resembles prickly pear plants, reaffirming its stately and identifying character.