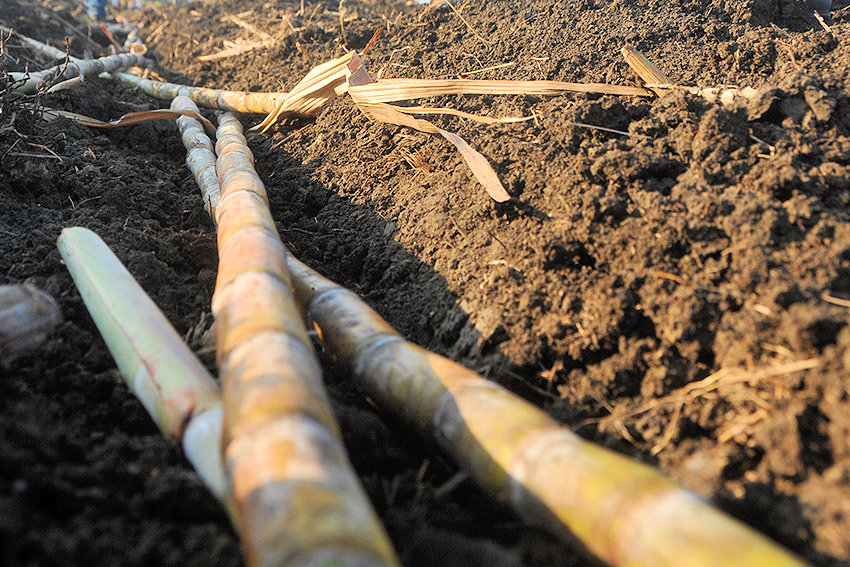 With the arrival of rainfall in May, the Sugar Company of Las Tunas activated its mechanism to undertake the planting of sugarcane, very delayed by the intense drought that hit the province until the end of April.
Las Tunas, Cuba.- We have enough prepared land, we were just waiting for the rains to begin, Danilo Infante, head of the entity's Sugarcane Group, told the Cuban News Agency.
The more than 900 hectares that we have planted - the specialist added - have been achieved little by little, taking advantage of the humidity in some places, but from now on we have to take a long leap if we want to reach the 4, 200 planned for the fifth month of the year, although that figure would be higher than that registered in May 2019.
As the situation faced with the adversity of the climate has been understood by the management of the company, there is a program of mobilizations towards the sugarcane fields from Monday 18, in which the producers and workers of the sugar mills and other subordinate units to the Azcuba Group are involved, explained Infante.
He stressed the extraordinary effort required because, to reach the goal, more than 200 hectares must be planted daily, which if achieved would reach June in a more favorable situation to fulfill the spring campaign (first semester), which is 10,225 hectares.
Infante expressed that it is also necessary to overcome other objective realities, especially the quality of the seed for sowing, which has been damaged by the high temperatures and the absence of rainfall.