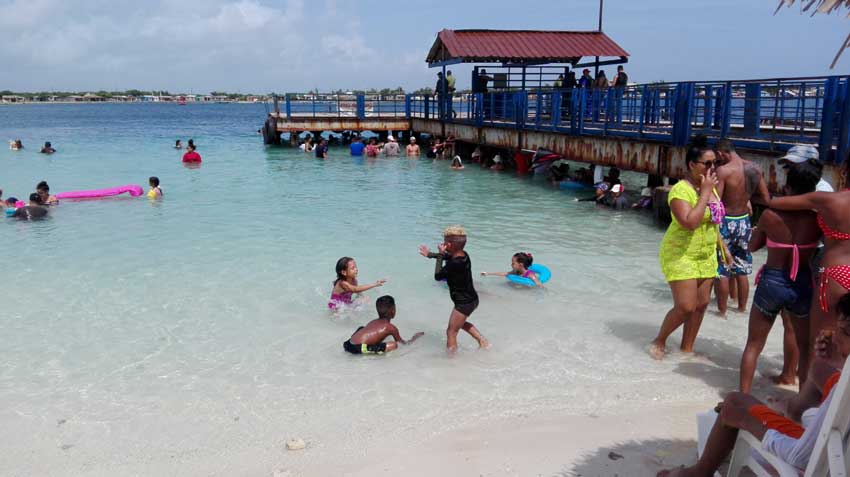 The entry into phase 3 of recovery, for good and as a trend of a controlled convulsive disease until today in the province, is a sign of having overcome the main challenges, but it does not mean that we have won over the coronavirus.
Las Tunas, Cuba.- So much confidence is visible on the four corners, in all the streets and public places, makes me think: Are we really responsible and disciplined?
I don't think so, my granddaughter would answer me. Although it is true that in the present circumstances it is only obligatory to use the mask in places where there is a crowd of people, I see too many people without them in the street. And right there, in the excess of confidence, is the pending subject.
As I watch people walking quietly, my "curiosity" catches me with question marks: Where are they going? Are they going to make the journey on foot? Are they not demanding the use of the mask on the buses? Have they not understood that the COVID-19 is stronger, much more than the flu or influenza? Would it be wise for groups of unprotected children to share games outside their homes?
A forward-thinking brain such as mine is inclined to take on many more questions. However, in the end, what counts is the conscious response of my fellow countrymen, their responsibility in the face of an event that does not distinguish between age and sex and that, even under a stamp of promising evidence, is here and can strengthen its claws with the vulnerabilities typical of the season, such as social indiscipline and the logical passion for the usual summer breaks.
It is not living in fear, it also makes you sick, it accelerates stress and in certain individuals, it can affect the immune system, a key element in defeating any virus, including SARS-CoV-2, which causes Covid-19. Simply, it is enjoying life, the summer months, the post-quarantine rest, with that sense of prevention, responsibility, that health is the most precious gift.
Normality is no longer the same. The pandemic may be controlled here, but there, through carelessness, disobedience, or the sense of air, your sneeze may harm others or vice versa. I just want you to think about this and take care of yourself while enjoying the sun and breathing in the good fortune of being healthy.