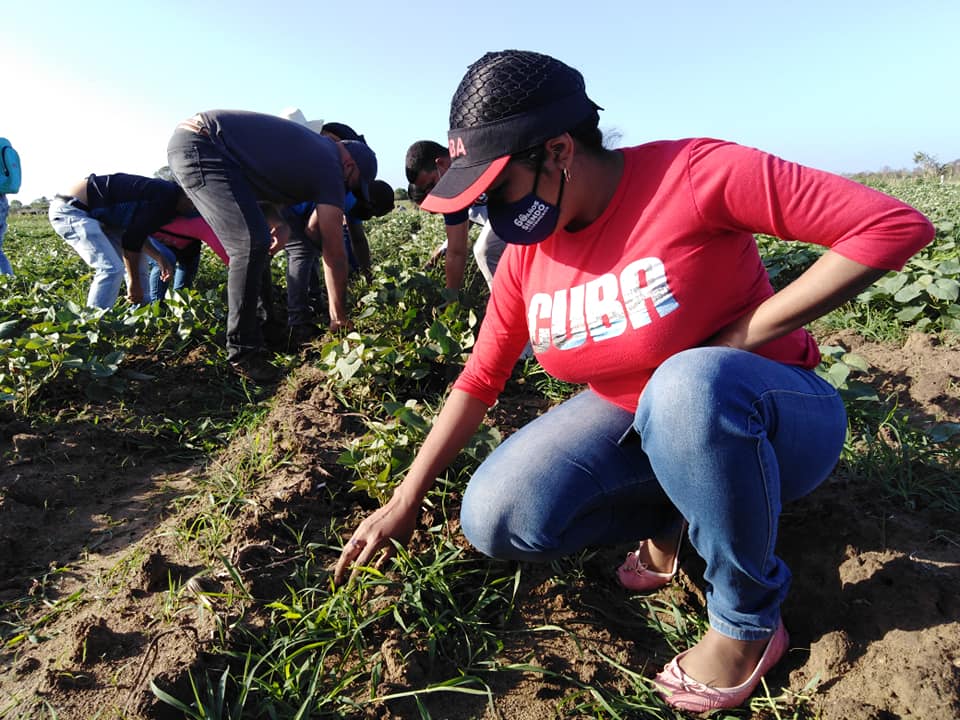 The celebrations today for the anniversary of the pioneers and young communists organizations began at La Salida farm, belonging to the Las Tunas Agricultural Company.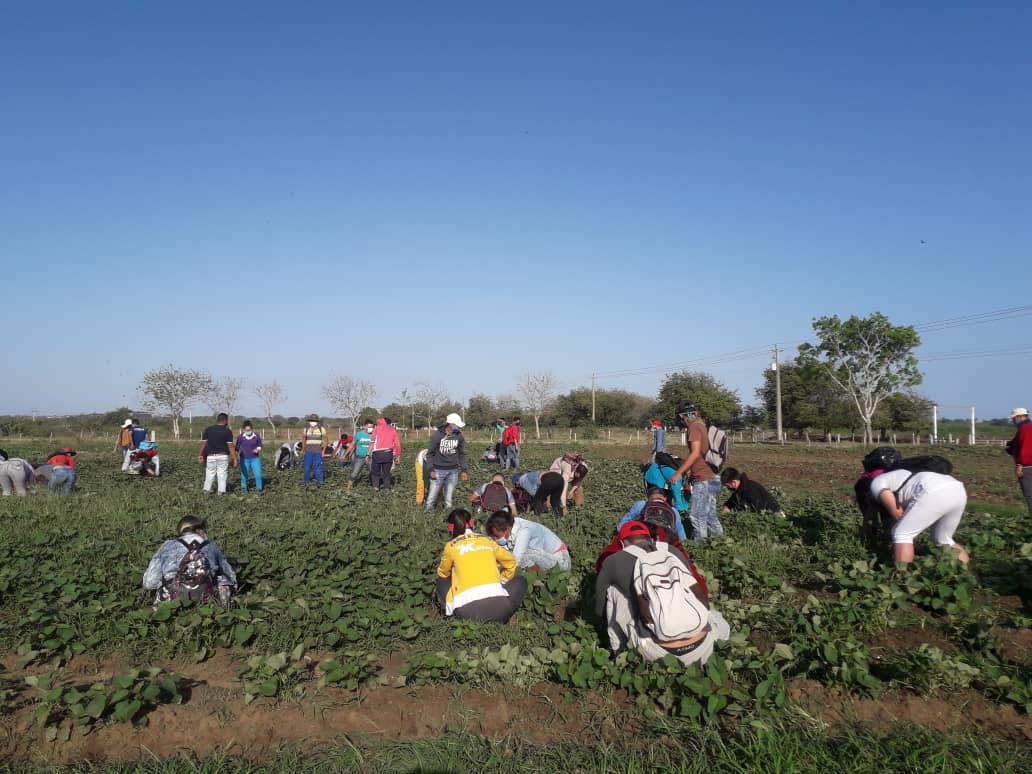 Las Tunas, Cuba.- Dozens of representatives of the new generation, led by Rosa María Ramírez Montero, national president of the José Martí Pioneers Organization, joined the agricultural activities to congratulate all the pioneers of Cuba on the anniversary 60 of their organization and the Young Communist League (UJC) in its 59 years.
"With a productive dawn in the field, the national presidency of the pioneers and young people congratulate the members of the organizations and the best way to do it is by being consistent with the moment we are living, deployed in dissimilar tasks to contribute to the country," the president of the OPJM, said from the main venue of the celebrations.
In a day that has as motivations the slogans "You are the present" and "60 years being the first ones", the young people colored with their joy and the revolutionary feeling that they imprint on the tasks, each one of the productive activities. Today, the maxim of contributing to food sovereignty also falls to them, and as "Moncada fighters" of these times they fulfill it, evidencing their commitment to the Revolution.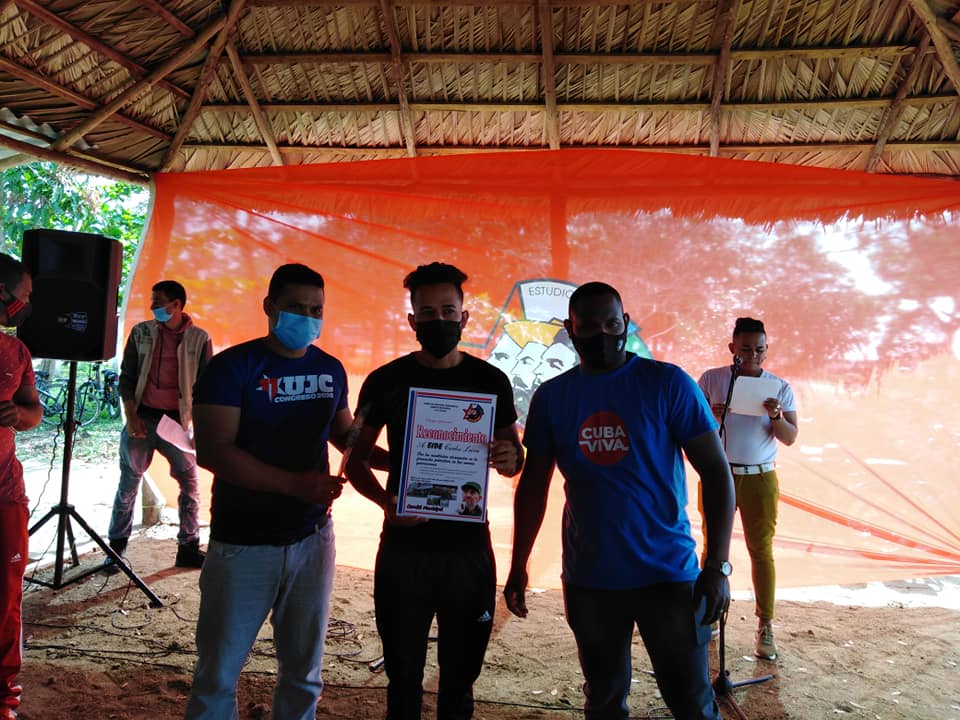 This criterion is reaffirmed by Dayron Martínez, president of the University Student Federation (FEU) at the University of Las Tunas, who states that "although this April 4 woke up differently, no longer with full squares and giant cakes due to security measures before the COVID-19, it was not stopped celebrating and the groove was one of the chosen places.
"In a giant volunteer work and with the fulfillment of biosafety protocols we feel useful; this is another way of giving back to the Revolution for all that it has done and does for the youth," Dayron added.
During the agricultural work on this farm, planted mainly with vegetables and sweet potatoes, the representatives of both organizations -together with political and government leaders of the province- recognized outstanding youth committees. Ten pioneers received the card that accredits them as members of the ranks of the Young Communists League.
Later this the afternoon, the National Act will be held to commemorate the date; while on digital platforms, both anniversaries are also celebrated with a virtual program that includes a tweet with the tags #TúEresElPresente (You are the present) and #60AñosSiendoLosPrimeros (60 years being the first ones).