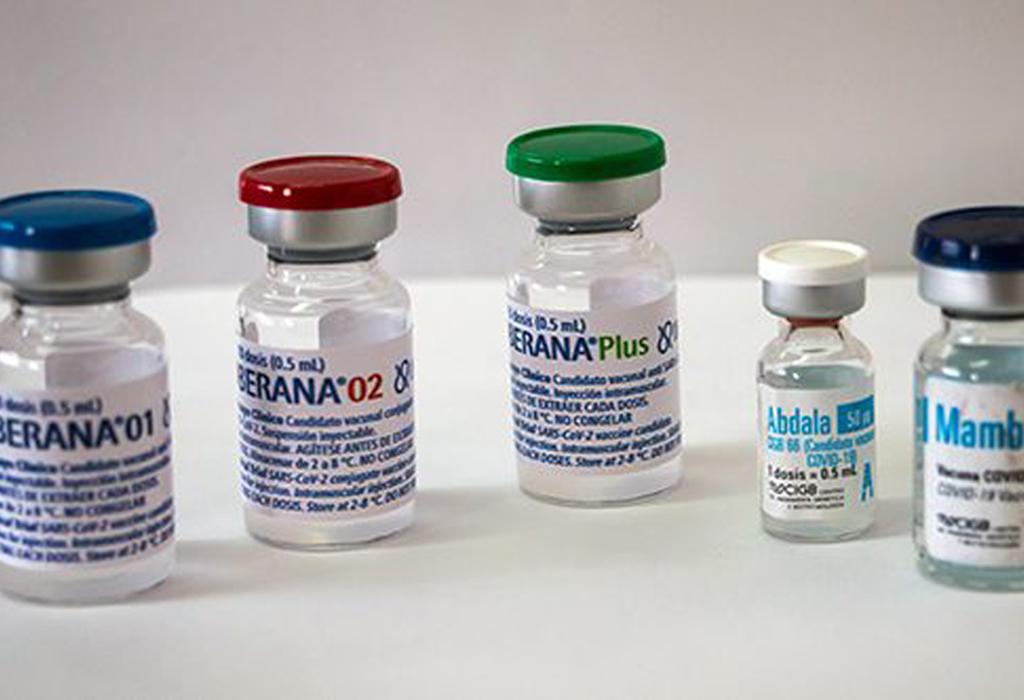 Inhabitants of the eastern Cuban province of Las Tunas trust the vaccine candidates against COVID-19 developed by the country's Biotechnology Industry, as revealed by the results of a survey carried out by this newspaper.
Las Tunas, Cuba.- Almost 60 percent of those surveyed, of a sample of 138 people, said they are ready to be vaccinated with Soberana 01, Soberana 02, Abdala, Mambisa, or Soberana Plus, recently incorporated; all anti-COVID-19 formulations made at the Finlay Vaccine Institute (IFV) and the Center for Genetic Engineering and Biotechnology (CIGB).
The vaccination program of this Archipelago against the new coronavirus began in May 2020; human clinical trials did not do so until two months later. This event placed Cuba as the first Latin American and Caribbean country, and the 30th worldwide, to receive such authorization.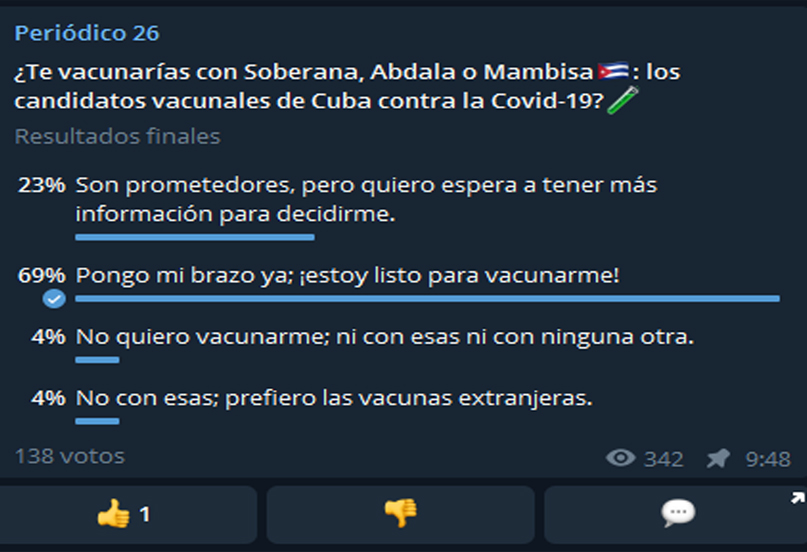 Last March, Soberana 02 entered the third phase of its clinical trials after approval by the national regulatory agency, becoming the first vaccine developed in Latin America to reach this stage, highlighted Dr. Rolando Pérez Rodríguez, director of Science and Innovation of the BioCubaFarma business group. A few days later, Abdala received the green light to advance to a similar stage.
Recently, several interventions with Soberana 02 and Abdala began on Cuban soil, involving tens of thousands of volunteers in the provinces of Havana, Granma, Santiago de Cuba, and Guantánamo, to evaluate their clinical efficacy in large population groups, after the excellent results they showed in the previous phases. Soon, similar actions will take place in the provinces of Camagüey and Sancti Spíritus; all territories with high levels of autochthonous transmission of SARS-CoV-2.
On the other hand, one in five of those surveyed by 26, although they described as promising the data they have heard so far about the vaccine candidates from the Greater of the Antilles, was inclined to wait a little longer to make up their minds. Far behind (four percent of the total) were those who said they did not want to be vaccinated in any way or those who expressed being willing to do so but with those prepared by foreign laboratories.
Currently, on a global scale, there are 308 vaccine candidates, of which 81 are in the stage of clinical trials and 16 in phase three of these. Except for those obtained by India, which is an emerging economy, and China, the second world power, the rest of the candidates that are passing in the third phase or that are already being massively inoculated are in the hands of large transnational companies from developed countries from Europe or North America.