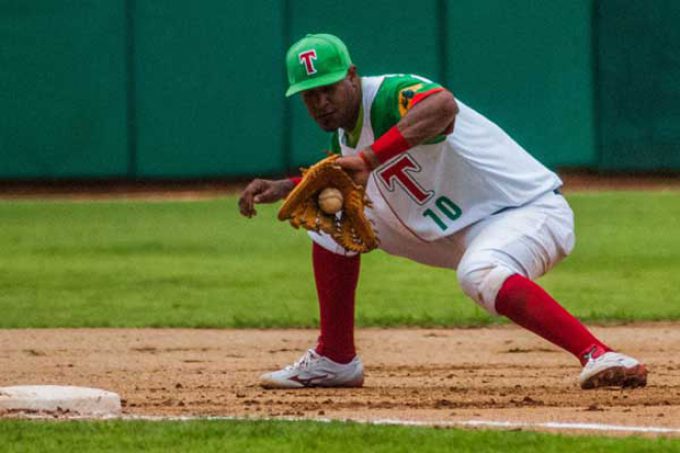 Four players from Las Tunas' Leñadores baseball team are included in the group of those eligible for a spot in the Cuba team that will compete in search of a ticket to the Tokyo 2020 Summer Olympic Games.
Las Tunas, Cuba.- The catcher Yosvani Alarcón and pitchers Carlos Juan Viera and Yudiel Rodríguez were among the first 36 players announced, led by slugger Alfredo Despaigne, a superstar both in the NPB and the National Series.
This Wednesday, the infielder Yordanis Alarcón was also added to the preselection that will start training at Latinoamericano Stadium next February 3.
The National Baseball Commission released a note announcing that: "Together with the coaching staff that will be in charge of the preparation, we decided to add to the preselection the infielder Yordanis Alarcón and the outfielder Yosvani Peñalver."
The group of players that hope to be included in the final roster is formed by 5 catchers, 12 infielders, 6 outfielders and 15 pitchers. The Pre-Olympic Tournament is set to be played in Arizona, United States, from March 22 to 26.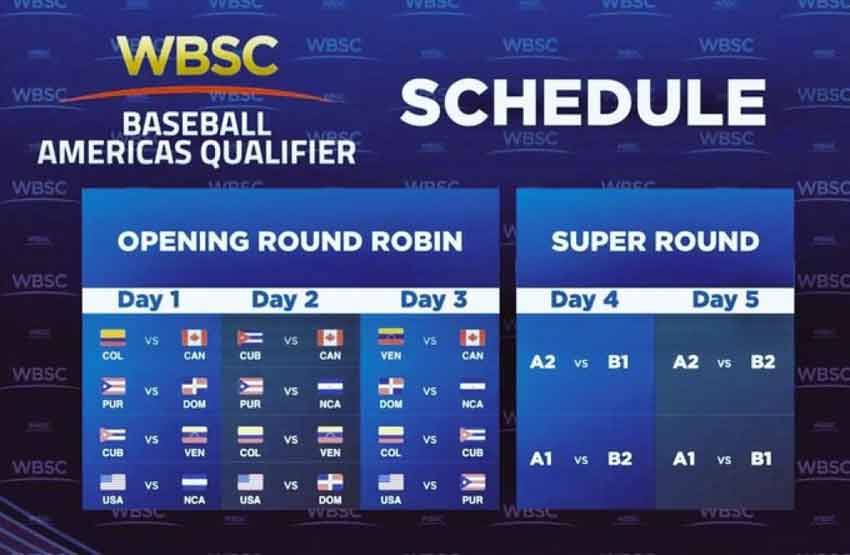 ROSTER OF CUBA'S BASEBALL PRESELECTION
Catchers:
Ariel Martínez Marrero
Yunior Ibarra Araque
Frank Camilo Morejón Reyes
Yosvany Alarcón Tardío
Yendry Téllez Acevedo
Infielders:
Yordanis Alarcón Tardío
Yordanis Samón Matamoros
Bárbaro Erisbel Arruebarruena Escalante
Raúl González Isidoria
César Prieto Echevarría
Yurisbel Gracial García
Dayán García Ortega
Edilse Silva La O
Pavel Rafael Quesada Pedroso
Jeferson Delgado Castañeda
Alexander Ayala García
Lesly Anderson Stephens
Outfielders:
Yoelkis Guibert Stevens
Roel Santos Martínez
Alberto Calderón Montero
Frederich Cepeda Cruz
Alfredo Despaigne Rodríguez
Yosvani Peñalver
Pitchers:
Carlos Juan Viera Álvarez
Josimar Issac Cousín la Rosa
Yariel Humberto Rodríguez Yordy
Frank Luis Medina García
Yoennis Yera Montalvo
Lázaro Esteban Blanco Matos
Freddy Asiel Álvarez Sáez
Yudiel Rodríguez León
Liván Moinelo Pita
Raidel Martínez Pérez
Ángel Sánchez Pérez
Andy Amaury Rodríguez Valdez
Yamichel Pérez Hernández
Brayan Anthony Chi Montoya
Miguel Lahera Betancourt
Coaching Staff:
Miguel Felipe Borroto González
José Eumelio Hernández Lezcano
Pedro Luis Lazo Iglesias
Raciel Sánchez Echeverría
Alexander Ramos Ravell