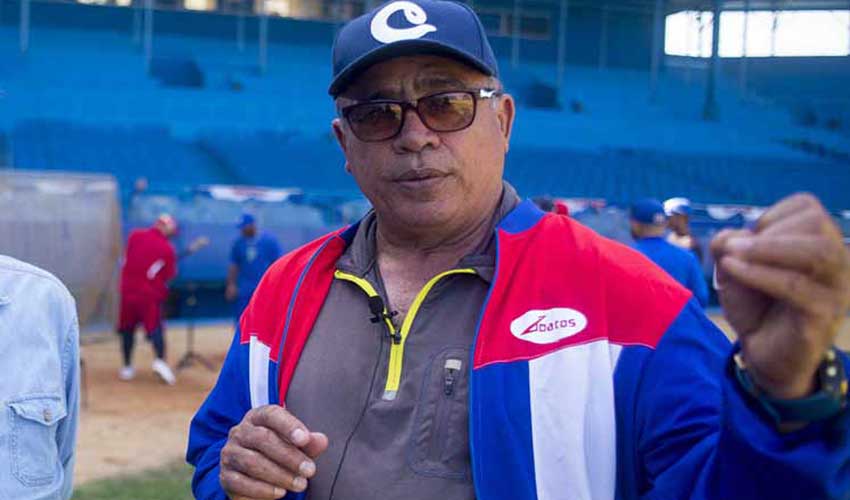 Manager of the Cuban baseball team, Miguel Borroto, was optimistic today with a view to the Olympic Qualifier in Arizona, United States, in which a ticket to the Tokyo 2020 Games is at stake.
Havana, Cuba.- In an exclusive interview with Prensa Latina, Borroto highlighted the revival of the sport of balls and strikes in Cuba in recent months, particularly during the crucial playoffs of the 59 National Championship, won by Matanzas Crocodiles.
He took a couple of minutes from the busy training day at the Latin American stadium of Havana, to tell Prensa Latina that from next Sunday, the training team will play five matches against the Under 23 squad that will compete at the Panamerican Games of the category in Honduras and Nicaragua.
"I perceive a lot of enthusiasm and dedication in the players who yearn to attend the Olympic Games. We lost the first qualifying tournament, the Premier 12 (last November in Asia) and now Arizona is one more chance to win the ticket," he said.
The skipper of the Cuban team that will play Venezuela, Canada and Colombia in Group B of Olympic Qualifier in March 22 through 26, said that the type of baseball played in America is more accessible for Cubans.
'We are in the same time zone, it is the type of baseball we play and our minds are set on qualifying in Arizona; however, we should also think that there's a third and last chance,' Borroto told Prensa Latina.
The DT referred to the likelihood of having to travel to Chinese Taipei in case they fail to qualify in the Arizona tournament that will have as venues the cities of Tempe and Surprise, near Phoenix, the State capital.
To be able to enter the third qualifying tournament, Cuba would have to finish second or third, to be able to play the Taiwan bout from April 1 to 5, where they will have to face then Holland, the People's Republic of China, Australia and the host team. Borroto pondered the playoff season at full stadiums, with broad support from fans. "It rescued the spirit of joy that our national pastime generates," he said.
Under the Havana winter sun and for about seven weeks, the players in the training team will work hard to find a spot among the 24 to be chosen for Arizona. (PL)