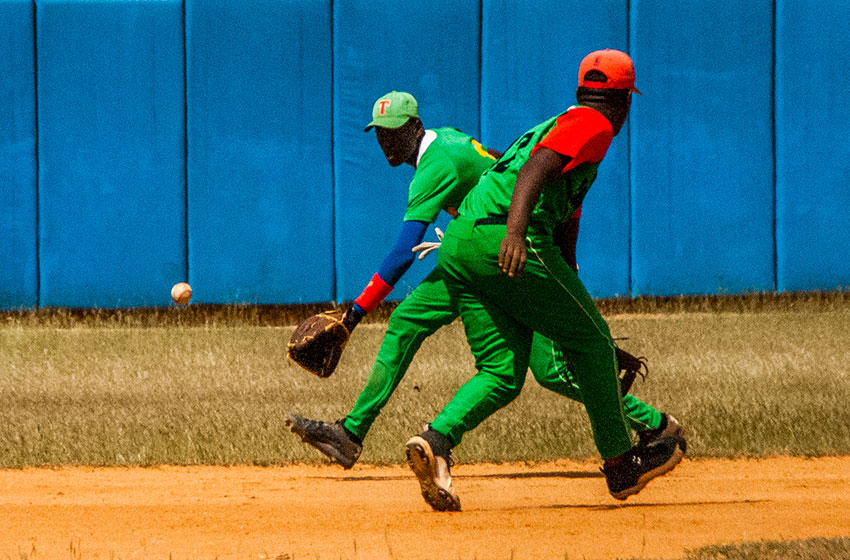 Left-hander Javier Rivera threw a great game and Las Tunas bleached Jobabo 4x0, to take the final playoff 2-0, conquer the title of the Provincial Baseball Series and assert its status as the most winning team in the history of Las Tunas baseball.
Las Tunas, Cuba. - Those led by Roberto Lemus scored to dropper before the pitching of the starter and defeated Yosbel Alarcón, supported by an offensive lineup that features players such as Héctor Castillo, Leonis Figueredo, Yudier Rodón, Oberto Coca and the talented Osmani Urrutia Jr.
The team of the provincial capital was the best of the tournament from start to finish, since it began eliminating the powerful Manatí in just two matches and then qualifying without difficulty to the final super round.
With a great Érick Sánchez (called back to the Leñadores preselection), Las Tunas had defeated the so-called South Train on Sunday by 13x3 knockout at their own headquarters of the Batalla de Palo Seco Stadium.
The success of the representative of Las Tunas capital cuts an era in which the territories of Manati (2), "Colombia" and Jobabo took the provincial crown.
The last season champions, meanwhile, overcame the very notable absences of Yosvani and Yordanis Alarcón, Carlos Juan Viera and Yudiel Rodríguez, all in the preselection to the Arizona pre-Olympic. While Denis and Dailier Peña, both eliminated from the U23 Cuban preselection, were able to participate in just one or two games.
The brief calendar of the Provincial Baseball Series will immediately give way to the training of Las Tunas Leñadores for the 60 National Series, the beginning of which has been announced for the first days of April.