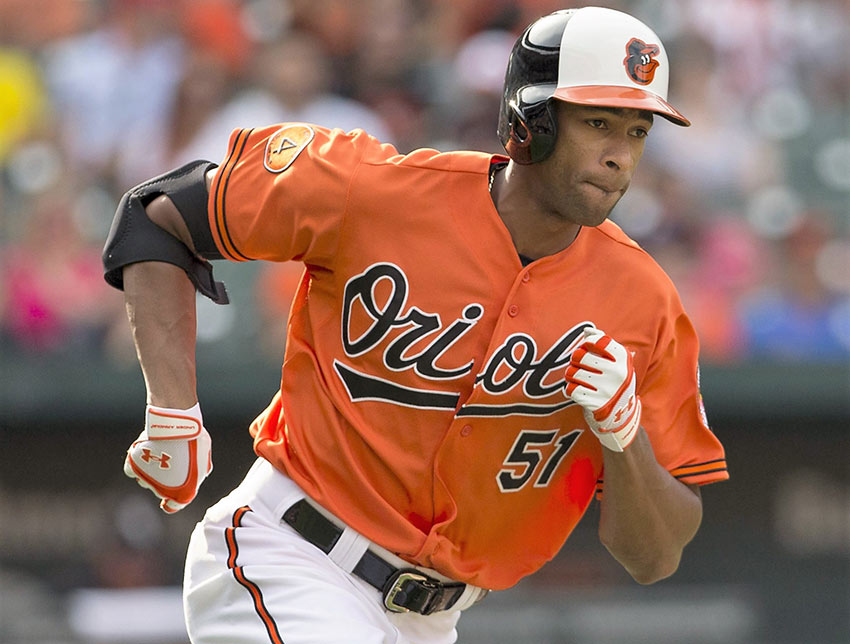 Las Tunas' Henry Urrutia has focused the interest of the Cuban fans in recent days, after his overwhelming "yes, I want" to the possibility of playing with the National Baseball Team in the pre-Olympic tournament of the Americas, next June.
Las Tunas, Cuba.- After years of complaints from the fans and unfulfilled promises in more recent times, Cuban baseball has apparently reached the necessary consensus and is showing the real will to summon some of the hundreds of professional players around the world.
This is the case of Henry, eldest son of the Olympic and World Champion Ermidelio Urrutia. The 34-year-old player, who played for the Baltimore Orioles in the U.S. Major Leagues (MLB), confirmed on Monday to ESPN Digital that he was consulted by Cuban authorities of the sport to know his availability to join the team that will participate in the American qualifier this summer.
"I answered yes, I want to play," Urrutia said from Saltillo, Mexico. "Playing for the National Team is a dream for Cubans. It would be something extraordinary for my family, including my dad, who lives in Cuba," he added.
The Americas qualifying tournament will be the penultimate chance to get a ticket to the Tokyo Olympics and will be played during the first week of June in Florida, USA. There, the Cuban squad will play in group B with Canada, Colombia and Venezuela; while in key A will be the United States, Nicaragua, Puerto Rico and the Dominican Republic.
Only the winning team will get the ticket to the Japanese capital, for a tournament in which South Korea, Japan, Israel and Mexico are already classified. The teams that finish in second and third places will have yet another possibility: the world playoff to be held from June 16 to 20 in Taichung, Chinese Taipei.
Henry Urrutia left Cuba in September 2011, and a year later signed a contract with Baltimore. In 2013, he finally debuted in the Major Leagues and, after two seasons in which he received few opportunities, he concluded his time in the best baseball in the world with an average of 272 (25 in 92).
His only MLB home run came on August 19, 2015, at Camden Yard Stadium, a spectacular walk-off against the New York Mets.
After being released by the Orioles, he has shone in the Venezuelan and Mexican leagues. He currently plays with the Saraperos de Saltillo, of the Summer League.
"Playing for Cuba is playing for the people," Urrutia closed in his statements to ESPN. "It would also be like completing the cycle for someone like me, who wore the national jersey as a youth, but never in the highest category."