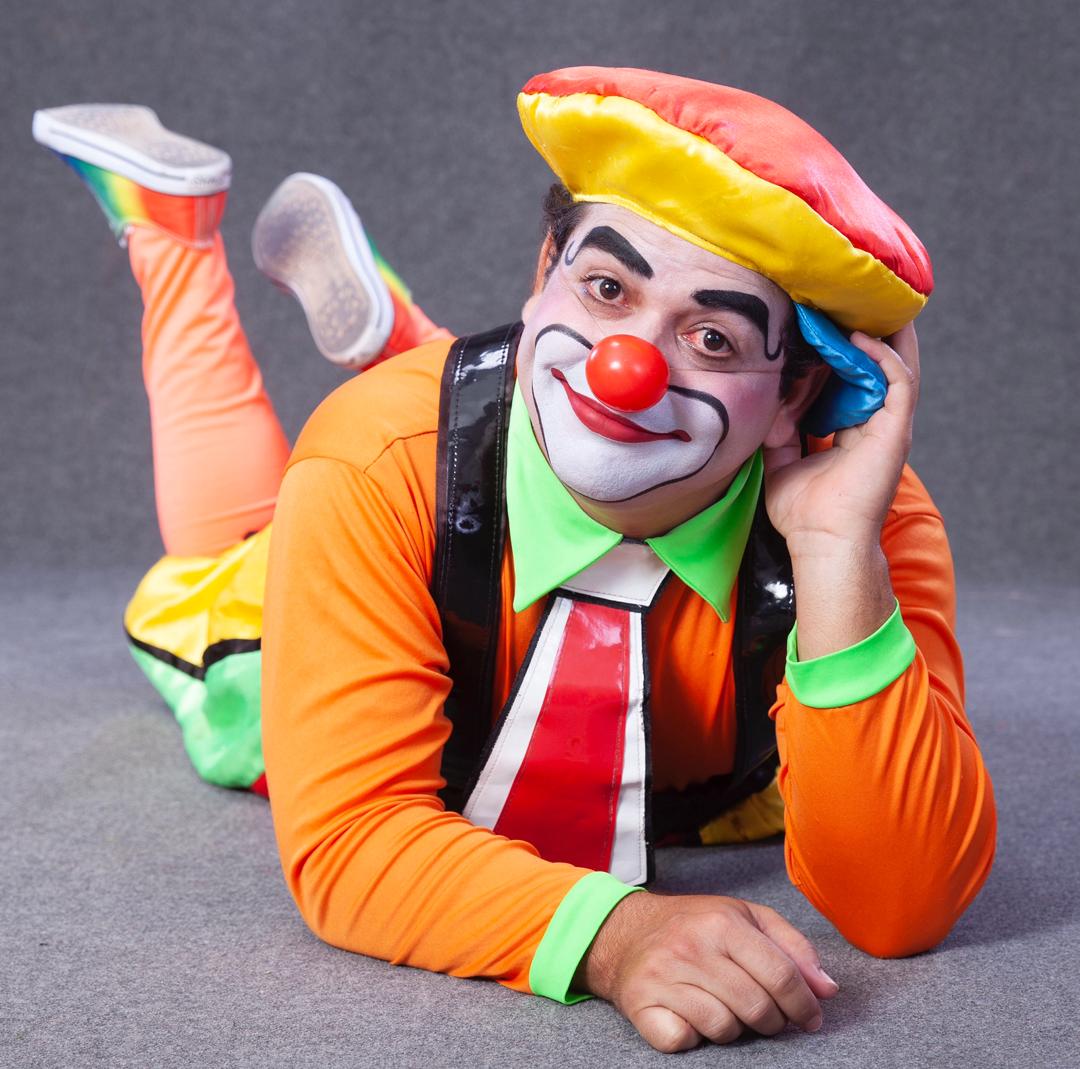 I remember when he was part of the Teatro Tuyo theatre company. Just imagining scenes from his performances, my face draws a smile.
Las Tunas, Cuba.- But his solo career also broadens my cheeks. The truth is that Yuri Rojas, like every good comedian, has known how to surprise us and now, that apparently there are not many subjects to laugh at (because of the pandemic, I say), he finds other ways to make our souls happy. Let's see...
What would you think of a clown artist who, time and again (and it's not my fault), has to watch the sun in order to engrave on the roof of his house and be able to use that natural illumination, even if he gets sweaty? What would you think if, already made up, it suddenly rains and you have to dismantle the set that was ready for the show (because we live in Cuba and everyone knows what this climate is like). He would probably throw away the clown's nose and the clowning around.
These scenes are common for Yuri, better known to children as Pedacito (Little piece), who has become a gift for the little ones at home, even if they spend megabytes on the connection their parents pay for, who have no choice but to remember that they were born to be happy. No wonder, then, that they write to him daily, send him voice messages and even babble in the case of those who have not yet learned to speak.
But how was this artist formed, what are his footprints, what are his motivations? Let's get to know him...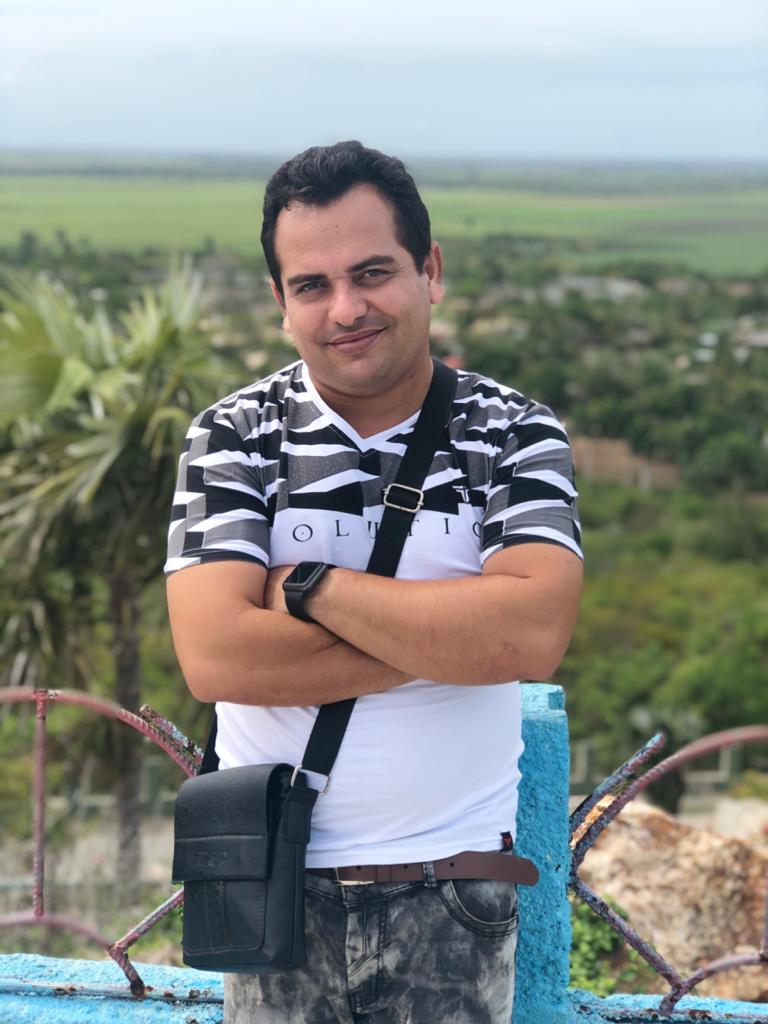 THE RACE BEGINS
"Pedacito" was born in 2003, in the group "Teatro Tuyo", where I started as an actor and from there we started to get into clowning, and I grew intellectually. During that time we won several awards with the play Parque de sueños, which marked the work of that group and with my character, in particular, I won the Prize for Male Performance at the Camagüey Theater Festival, although we were also in the small format festival of Santa Clara, in Mascaras de Caoba (Santiago de Cuba) and other events.
"In 2008 I decided to make my career independent and started as director of the magic company Huracán Mágico (Magic Hurricane), where I was involved in staging for two years for children and adults. Aimed at children, especially, there was one where Pedacito was, it was called Magico y travieso (Magic and naughty). I participated in the Havana Theater Festival with it and did seasons of a whole month in La Casona de Línea. I also performed at the National Puppet Show and at the Amphora Magic Festival, being awarded that piece.
"Since then, associated with the Barbarito Diez Provincial Company of Music and Shows, I perform individually as a musical comedian, and my characteristic character begins to make incursions into new areas. That's how I learned to play guitar and to compose songs, until in 2012 my album Pedacito de Payaso (Little Clown) is born, with the musical production of Roysel Hechavarría."
Video! Video! The children are demanding it by Telegram. While the wife notices he's exhausted and says, "My son, rest... But he enjoys that piece of joy he gives to those who know how to love. Although he thinks about creating humorous capsules for the adults, because "they also deserve to be happy."
"Today thanks to the Internet we are achieving a fabulous interaction with the public, it's a kind of boomerang, with which one can know what their criteria is, especially that of children, who are very demanding and at the same time very affectionate. That fills me with satisfaction and commits me to continue working. In fact, when I finish a video I'm already thinking about the other one."
"Now, given the circumstances of the quarantine, I am happy to be able to contribute to making the situation more bearable for the little ones at home, because as a father I know that the children are crazy about going out and it is difficult to control them. Somehow we artists have to help their entertainment and learning."
"I have always prioritized the exchange with the people, the recipients of our work. In the past, when I started working independently, I had a regular meeting every Saturday in front of the Piano Bar for two years. There, I created a very nice audience and I remember that many of the attendees were young.
BEYOND A LITTLE BIT, THE ACTOR
"In all this time I've split up the work for children and adults. I have enjoyed performing characters like Mariachiquito, Zoila Barbara (who is now the teacher of Pedacito at Paya Escuela) and the character of the fumigator Juan Abate, with whom I went to the Satiricón event in Holguín and was selected to participate in the Aquelarre Festival. They are beings that people like very much.
"Also in 2006 and 2008 I participated in two films in Las Tunas. The first film is based on the novel Los Cuervos, by Guillermo Vidal and, under the same name, was directed by Alejandro Lora. In that case, I made the film adaptation; I wrote the script and also played the main character of Willy. Then we made a short film called Homoerectus, in which I play the leading role. All of that created the basis for me to like audiovisuals so much.
OVERCOMING, ANOTHER CONSTANT
"When my album was born, I wanted to make a video clip, because children are more to see than to hear. Since I didn't have the money to do it, I started to study editing and had the opportunity to work at the TunasVisión TV channel, together with Ernesto Parra, where Pedacito and Papote performed. We also did for a long time a television program called Maestro Pincel.
Then I traveled for three months to Ecuador, as part of cultural exchange, and when I returned, I opened my YouTube channel, which is now one year old.
... AND THE VIDEOS BEGIN...
"I started doing these sketches and I have many projections, one of which is to include puppets. I'm the one who does everything but not the first few chapters I recorded on the street and my DJ did me the favor of helping me with the camera. But now in the quarantine, that you have to be at home because it's just me.
"As an audiovisual producer, I have collaborated with other colleagues. Together with Tonguita, I'm making a program that will soon be uploaded to YouTube. I have made video clips of some singers and I collaborate with Jorge Jorge (Yoyi), cameraman of TunasVisión, who is directing a documentary that will be released soon, in which I am in charge of editing and publishing".
"MUSICIAN, CLOWN AND CRAZY"
It is not a derogatory phrase, the Cuban understands... If it is not of these premises I clarify: it means to do everything a little. I say this because Yuri also composes presentation songs for colleagues from other provinces such as the clowns Cacharro, Reynolín, Yuyo and others.
"For the Performing Arts, I am again collaborating with Teatro Tuyo and I am the artistic director of the puppet show Los Zahoríes, from Las Tunas. But especially, given the circumstances, I upload videos and songs to Facebook and YouTube; and in Telegram, apart from those initiatives, I call for children's contests, with very good acceptance. The same goes for drawing, tongue twisters and similar ideas; this motivates the little ones to stay at home. On this platform alone I have more than 100 subscribers. And I am thinking of creating different content for each social media.
"Among the most liked proposals I have made during the quarantine is the video clip of the song Pumpkin, pumpkin, to the combat, stay at home; the section of Paya Escuela and Let me play".
THE END IS NOT YET WRITTEN
Yuri confesses that he has had to study a lot on a self-taught basis, with the help of books and tutorials. He just hopes to keep growing (not in size, of course) and that the audience will continue to enjoy his artistic facets.
"I think art is a way of life; artists never take a vacation, we are always creating and if we don't, we feel bad. After you have a loyal audience, there is a very big commitment," he says at the end of the interview. And he makes a face that reminds me of Edwin Fernández, the immortal clown Trompoloco.