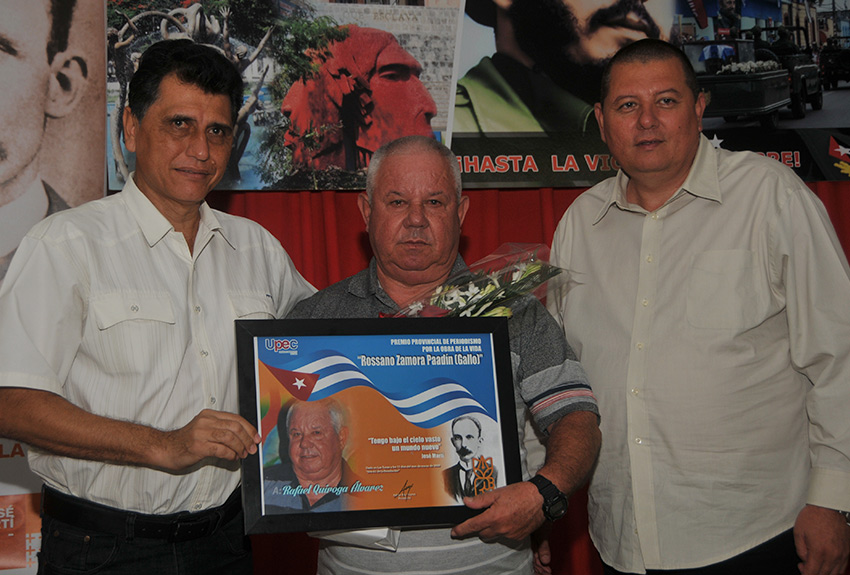 In the Provincial Act for the Cuban Press Day, Rafael Quiroga Álvarez received the award for the Work of Life from the highest authorities of the Cuban Communist Party and the Government in Las Tunas.
When Rafael Quiroga Álvarez came to Radio Libertad in 1972, he knew very little about the "best job in the world". It was time to start working after the Military Service. Between uncertainties and the will to be employed, the man from Santiago, trapped for love in Puerto Padre, accepted the offer. Those days foreshadowed learning challenges; fortunately, he would have Abel Peña Labrada as a teacher.
Then news coverage would come, the search for the news, the great challenge: learning from the scene and in the newsroom. Ten years later, achieving a Bachelor of Journalism at the Universidad de Oriente through the course for workers, would speak of constancy, commitment and enchantment for the noble exercise.
Awards, recognitions, social prestige, distinctions ... guarantee his work in these 47 years. Dialogue becomes difficult for "a hunter" hunted by one of his disciples; however, it flows a few minutes after having been granted the Rosano Zamora Paadín Provincial Journalism Award for the Work of Life.
Excited, he remembered almost half-century of work. Anecdotes emerge..."I have informed the audience of events about most of the sectors of the territory: military maneuvers, creation of industries, mobilizations of the people, visits by leaders of the Revolution ... But having spent more than 20 years attending to the sugar agribusiness allowed me to grow as professional".
JOURNALIST AND TEACHER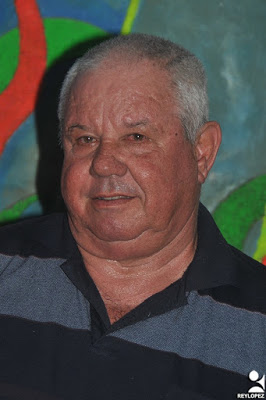 "When Antonio Moltó was director of Radio in Oriente, he asked me to contribute to the informative work of Radio Mambí and CMKC, in Santiago de Cuba. I was there for about three months; then on Radio Maboas and Manatí; always teaching and learning at the same time, because in this profession every day there is new knowledge.
"Likewise, I have taken mentoring in pre-professional practices and training of recent graduates or reoriented, this produces an extraordinary joy because I still feed on these generations."
The Rafael Urbino Montoya Provincial Radio Prize for the Work of Life certifies his professional walk, seduced by the magic of furrowing the ether.
"Radio has that power to catch, and in my case, it has been the lap of my entire career. Of good and not so good, of joys and sadness, this has been my 47 years in journalism, a profession that soaked me to the marrow."
New technologies and renewed communication scenarios force a change in journalistic discourse.
"Journalism is constantly changing. The routines are no longer similar to the first ones, not even those of a five-year period, which is why we must always overcome them. The audiences demand more objectivity, and for this, we must prepare ourselves daily. "
Now the Rosano Zamora Paadín Prize comes to add a highly appreciated garland.
"It summarizes a trajectory. I had been nominated for five years in my delegation of the Union of Cuban Journalists, and now it was granted to me. Other colleagues with sufficient merits also deserve it. I do not feel it as an individual, but as an award to the sector, to my Radio Libertad station in its 80 years, to my colleagues who work in difficult conditions."