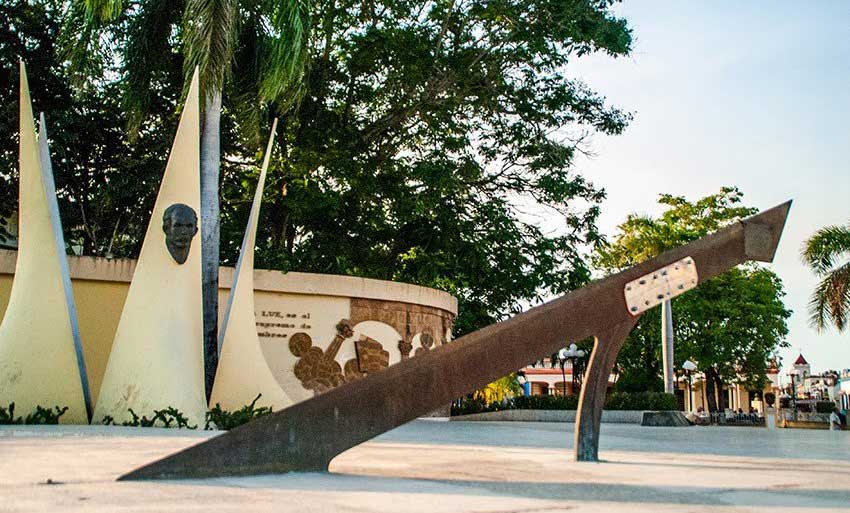 Recently, the architect Domingo Antonio Alás Rosell, one of the most relevant Cuban specialists in this field, author of transcendental works such as the José Martí Plaza and the Unusual House, celebrated his 40th years in the practice of the profession.
Las Tunas, Cuba - Talking to this man is to discover oneself not only because of the fact that he is a talented person, but also because he is a modest and affable human being, with a majestic curriculum.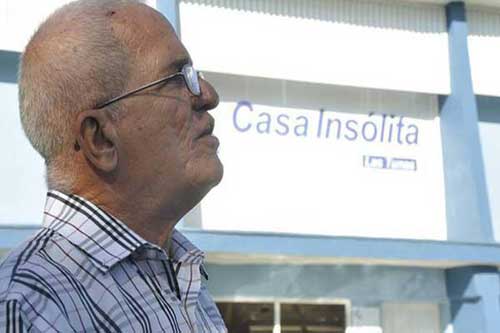 "I became an architect in a circumstantial way," he said, "I was teaching physics at the Ministry of Construction (Micons in Spanish) when someone who saw me draw and suggested that I should study. A key moment in those beginnings was the international event Art and Architecture, in which I participated at the end of the 80's, in the last century. At that time it caught my attention that several professionals of this branch were turning their works into real works of art (like the Prague subway), using style, light, color and other elements. And it seemed convenient to me to turn my workaround.
From that moment on, I already felt a predilection for light. It motivated me so much that I began to study the Sun and its paths. In 1990, I worked in the first version of the El Reymar restaurant that was a starting point. Later, I was lucky enough to win a prize from the Young Communist League (UJC in Spanish) with a project for a park dedicated to young people, which I did where the Martí square is today. Thanks to that, I went to the USSR and when I participated I didn't even know that the trip was the prize.
Later, Domingo had the opportunity to travel to different countries, learn about different styles and accumulate experiences that would mark his path.
I got to know France and was able to see the Louvre, the Eiffel Tower, the most important museums and the way they treat architecture there. Also, the south of that country, which inspired Picasso, Van Gogh, Antoine de Saint Exupéry (Nice, the French Riviera, Marseille, the Principality of Monaco).
I also visited Belgium and from there I remember the Castle of Dinant (constancy of the Middle Ages), where there is a basement that leaned, filled with water and became one of the first anti-gravity effects in the world. All this gave me inspiration and points of reference.
Then I visited the Caribbean (Grenada, Jamaica, St. Vincent, Panama), Southeast Asia, the experience in Timor, Singapore and Macau, this last one called Las Vegas of Asia because there are many casinos and high buildings. I was in China, where I learned a lot, not only about its Wall.
Since 1982 he has been living in this province, as he was born in Santiago de Cuba, and became an Illustrious Son of Las Tunas. The love for his profession leads him immediately to return to work once he retires in 2018.
"Architecture for me is a function. I always think about people's well-being, that my works are enjoyed, but that at the same time they are functional for people. I have to admit that my career has made me different and better, said the person who has more than 100 works in and out of the province (Matanzas, Havana and countries like Granada and East Timor), all with an evident conjugation between Architecture and Plastic Arts.
However, when I asked him which are his favorites, he said: El Caimito Memorial, in Hanábana (Matanzas), and the José Martí Plaza, for the Physics and the Sun. This last construction, unique in the world, was erected 25 years ago in homage to Cuba's National Hero José Martí.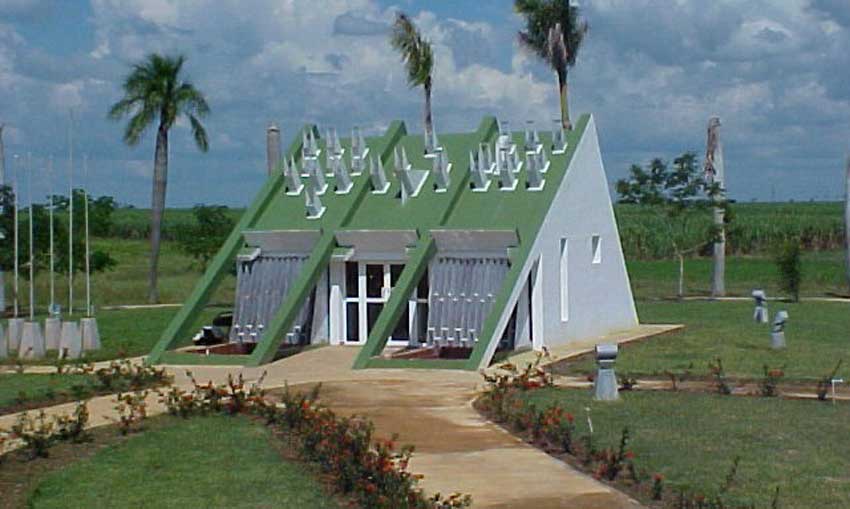 As the author of several works related to solar clocks and calendars, he is known as the Architect of the Sun, although he prefers to be called the Architect of Light. With these characteristics, he also designed the calendar of the Armando Mestre Park in this city and a still unpublished project of a Solar Pyramid, which honors his friendship with the painter Oswaldo Guayasamín.
Besides, he is a fervent enthusiast of Physics and his architectural work also attests to this. The Unusual House, the only one of its kind in Cuba, is irrefutable proof of that passion, since inside you can see fascinating scenes such as water rising instead of falling, pendulums swinging in the opposite direction to the traditional one, a sloping pool and other curiosities born of his ingenuity.
Likewise, he is included in the book-catalog of the most important sculptors of the 20th century in Cuba and is considered a Personality of Culture, advises those who are starting out in the world of Architecture to feel a love for the specialty and study it rigorously because, if not, it is not worth it.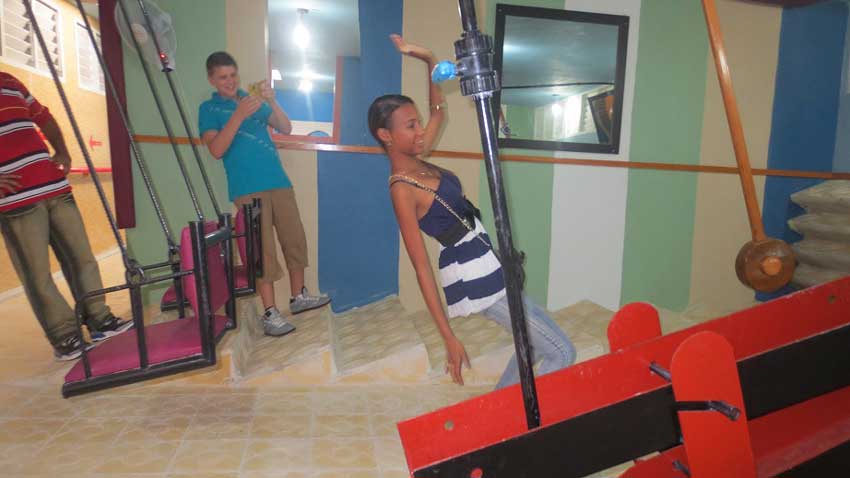 He also served as president of the Advisory Council for the Development of Monumental and Environmental Sculpture (Codema) in the province in the second half of the 1980s and received the Vicente García Machete Replica, the Shield of the City of Las Tunas, the National Vanguard Status of the Construction sector on 10 occasions, and other laurels. He also won the annual quality award for built projects, in 2012, given by the Ministry of Construction (MICONS), for the design of La Parrillada restaurant.
In the dialogue with 26Digital, he said that his biggest critic is his wife Enith Cristina Verdecia Cutiño, with whom he shares his profession. I owe several of my creations to her. We have been married since 1982. I was even his teacher, but it wasn't until later that we got together as a couple.
He told me that out of the 28 graduates with him in 1980, few have dedicated themselves to making projects, but Domingo prefers to follow that route in which he feels useful and happy. He currently works at Crever Design and Engineering Company, in this territory, and despite having harvested so many fruits (including a beautiful family), he is not a proud person. His spiritual greatness is as great as that infinite bag of ideas and knowledge from which his creations flow.