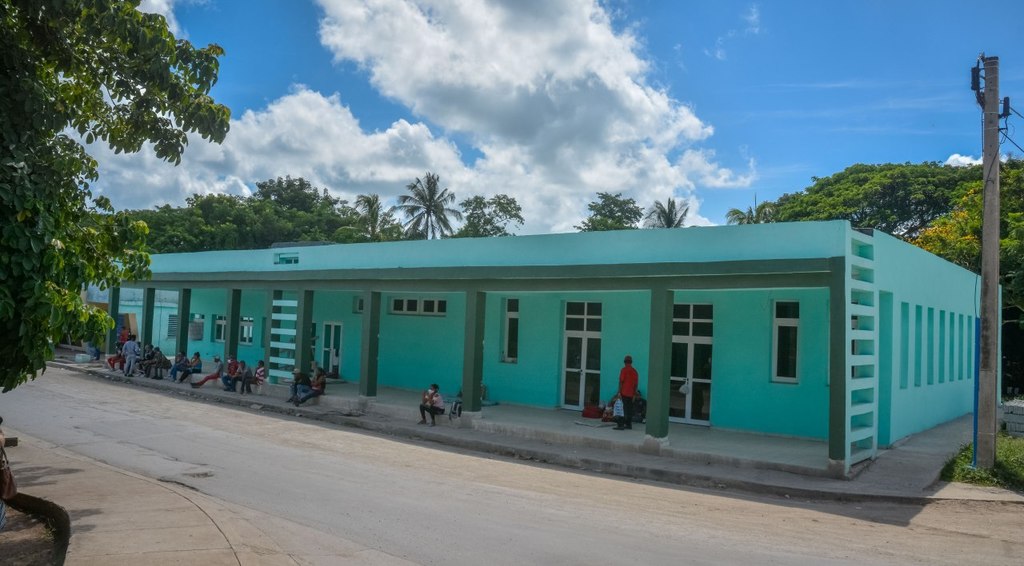 Amid the revitalization of its services as part of the post-COVID-19 recovery actions, the Ernesto Guevara General Teaching Hospital is getting ready to put into operation a new Information Center, a work that leads the investment process from the institution more than a year ago.
Las Tunas, Cuba.- Luz Mileidis González Peña, main investment specialist in the center, told the Cuban News Agency that the entire construction work of the installation has already been completed, including the veneering and plumbing of the sanitary services, completion that will allow the building to be inaugurated in greeting to the 67th anniversary of the assaults on the Moncada and Carlos Manuel de Céspedes barracks, next July 26.
The assembly of the glassware, the lights, and a second coat of paint on the facade are being worked on, explained González Peña, who assured that the Information Center will have armchairs, a television and refrigerators in its two rooms so that the families of the patients who remain in serious and critical conditions have greater comfort in a moment as sensitive as this.
It has been a demand of the population for a long time, since many people are crowded in gardening and the areas surrounding the hospital, and the completion of this place will really solve this problem, he stressed.
In charge of the Provincial Construction and Assembly Company, the installation already exceeds 100 thousand pesos in expenses. A brigade of 18 workers is operational there, according to the construction technician Ernesto Sánchez Domínguez.
In addition, although it is not part of the investment process that this Information Center includes, the brigade also works in the remodeling and repair of an area near this location to turn it into a waiting park, which will also provide greater comfort to those who stay up waiting for news about the health status of their relatives.
Thus, the information horns will be oriented in the direction of the park. There is already all the necessary furniture to condition the rooms inside the Information Center, an effort that did not stop during the confrontation with the new coronavirus and which will yield deserved tribute to the National Rebellion Day.