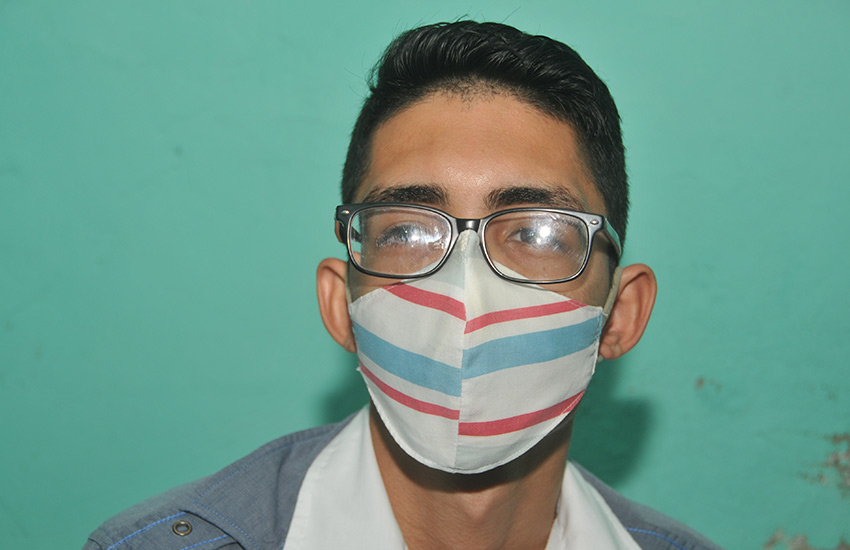 I met the young Julio Antonio Esquivel Tamayo the day he was recognized as the most comprehensive graduate of the Luis Urquiza Jorge Vocational Pre University Institute of Exact Sciences. Now, several calendars later, I find him studying the fifth year of his Medicine degree at the Zoilo Marinello University in this city.
Las Tunas, Cuba.- He is one of the Las Tunas delegates to the National Seminar on José Martí Studies that will be virtually held between the 24th and 25th of this month of February.
"I share many of the Maestro's ideas and I think that it has made me get closer to his figure. I don't like admiring people for what they said, but for what I can do with what they said; which is simply put into practice. Above all, I am interested in contextualizing his thinking because the time in which he lived was very different from ours."
This young man, who now passes through the specialty of Psychiatry and is a Neurosurgery assistant student, has also joined the investigations against the COVID-19, is getting ready to successfully overcome the long courses of this school year and dreams of making Cuba a better country through the contribution of the sciences.
In his presentation to the event, he defends the thesis, wise and futuristic, that everything we do in America to spread the legacy of "the Apostle" is necessary.
"At my research, I analyze each country in Latin America and what it does for Martí: events, workshops, existing places, museums ... Argentina is one of those that do the most. It must be remembered that he was Consul of that country, although he never visited it.
"They have a wide repertoire of activities, each distinctive date in Martí' life: when he founded the Cuban Revolutionary Party (PRC) or when he published El Diablo Cojuelo, they remember all that with very well organized activities.
"They have several websites dedicated to José Martí and they achieve a lot of repercussion on the Internet. It is admirable how another country does things that Cubans sometimes do not do: to spread the Maestro's work. All of this causes admiration and respect.
"Sometimes, we put people very far away, very much in ideas. In Medicine, we say that the human being is biopsychosocial that makes it very important for the being to relate to others, with the environment, with people. We do not put the National Hero that way, so close to us that we can feel him in the workplace, in the school…"
"The phrases on the wall do not matter; he can be seen in the actions, not in drawings."