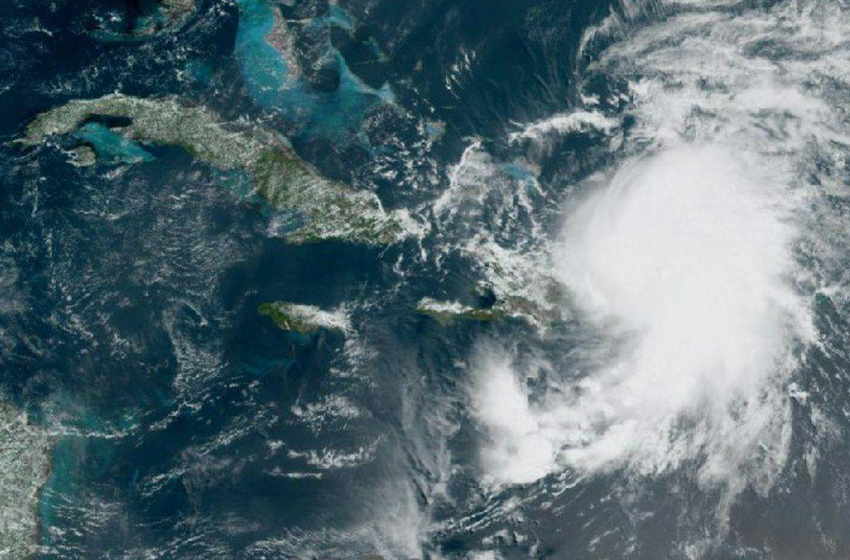 As of 3:00 in the afternoon of this Thursday, July 30, this eastern Cuban province is in the informative phase, announced the National General Staff of the Civil Defense, before the approach of tropical storm Isaías. This was confirmed by the Provincial Government from its official Facebook profile. The rest of the eastern provinces and Camagüey are also in this phase.
Las Tunas, Cuba.- "The organs, state agencies, social institutions and economic entities of these provinces must rationally comply with the measures provided for in their respective disaster risk reduction plans and pay special attention to the measures established in the Plan for the prevention and control of the new coronavirus," the Civil Defense said in its note.
"It is oriented to the population to keep attentive to the information of the Institute of Meteorology and the Civil Defense, and to comply with discipline the measures indicated by the local authorities," it concluded.
Consequently, in the last hours, the defense councils of the municipalities of Las Tunas, already activated to face the COVID-19 pandemic, included in their periodic meetings, the coordination of the organizational steps included in this phase.
For its part, the Provincial Government, from its official Facebook profile, urged citizens to "comply with the measures and keep informed about the path of the tropical storm Isaías."
Meteorologists predict that, in the next few hours, Isaías will cause rainfall over the eastern Cuban region; which, they said, will extend to the central region. They also anticipated the occurrence of strong swells with light coastal flooding in low areas of the north-eastern coast, mainly on the north coast of Guantánamo.
At 8:00 p.m. today, the tropical storm maintained maximum sustained winds of 95 kilometers per hour (km/h) as it moved over the Dominican Republic, and was moving northwest at about 31 kilometers per hour. In the afternoon, gusts of 95 km/h were already reported at the Jamal-Baracoa weather station, Guantánamo province, as well as light splashes on the seawall in the city of Baracoa, in the territory of Guantánamo itself.
"In the next 12 to 24 hours, Isaías will maintain a course close between the west-northwest and northwest, gaining more intensity as it approaches the southern Bahamas," the Meteorological Institute predicted.