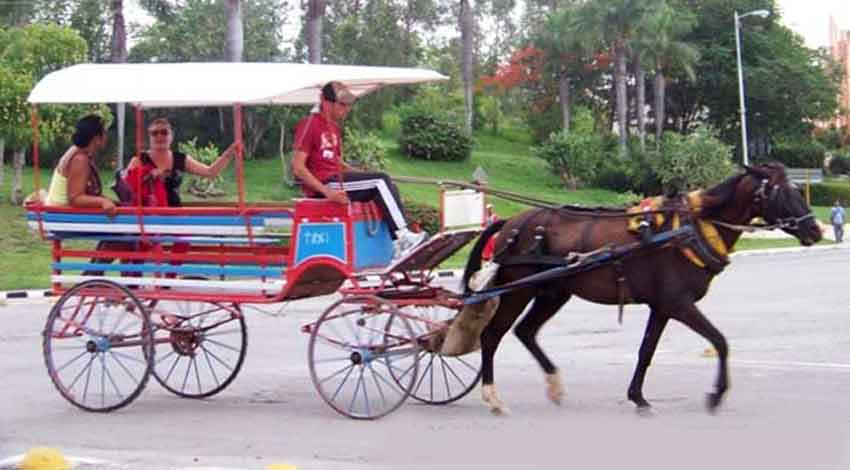 Temporary monetary benefits from public coffers to workers unable to continue their work because they are vulnerable to COVID-19 and with insufficient income to pay for basic services have also benefited representatives of the non-state sector of the economy in this eastern Cuban province.
Las Tunas, Cuba.- Of the 214 workers who receive this monthly financial aid on behalf of Social Assistance, 23 are self-employed, reported Miguel González Velázquez, deputy director of Prevention and Assistance in the Provincial Labor Directorate of Las Tunas. Most of them, he said, worked as pedicab riders and coachmen, mainly in the municipalities of Puerto Padre, Las Tunas, Manatí and Amancio. Eight others, who had initially applied for this transitional financial aid, he said, accepted jobs in Communal Services, Health, Food Industry or Agriculture.
Like its counterpart in the state companies and institutions, the arrest of various economic services and activities in order to avoid the contagion with SARS-CoV-2 affected the private sector. Only in Las Tunas, 9, 879 self-employed workers from Las Tunas requested the suspension of their licenses, more than half are carriers.
Given the decrease in income of a part of the population due to the paralysis of large sectors of the country's social and economic life due to the COVID-19, the Ministry of Labor and Social Security indicated on the first of April the granting of temporary social assistance funds.
The beneficiaries would be the employees, state or not, who will be verified as having insufficient income to pay for basic services, according to the composition of the family nucleus. It is taken into account, in addition, that they had particularly vulnerable health or age conditions before the COVID-19, or that they are unable to exercise the available employment options due to being located in places too far from their places of residence in a scenario of paralysis of public transport.