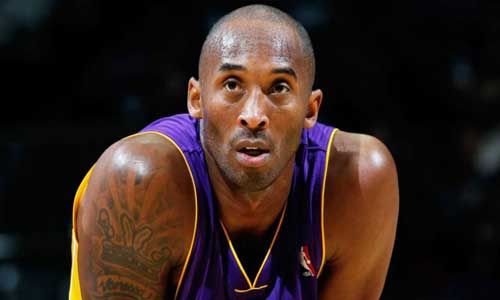 Cuban Foreign Minister Bruno Rodríguez sent his condolences Tuesday to the American people and the relatives of former NBA basketball star player Kobe Bryant, who died on January 26 in a helicopter crash.
Havana, Cuba.- In his Twitter account, the Caribbean foreign minister extended his condolences to the closest friends of the famous athlete, who lost his life last Sunday in California, where his daughter Gianna, 13, also died.
Kobe Bean Bryant was an American basketball player who played 20 seasons, from 1996 to 2016, in the NBA, all of them in the Los Angeles Lakers. Kobe retired from the courts in 2016 with a historic match, when he wrote down everything he wanted in his farewell as if to remind us despite his seniority, that we were privileged to be able to coincide in time with one of the greatest geniuses in the history of Basketball.
Kobe Bryant died at the age of 41 in Los Angeles, along with the eight people who were traveling with him, including his 13-year-old daughter, Gianna Maria-Onore. They were traveling by helicopter to the Mamba sports academy, which is located in the city of Thousand Oaks.
Our condolences to the #US people after death of #KobeBryant in fatal helicopter crash. We make them extensive to relatives, friends and followers of this legend of world basketball. | #Cuba

— Bruno Rodríguez P (@BrunoRguezP) January 28, 2020
SOTOMAYOR SENT CONDOLESCENCES ON KOBE BRYANT'S DEATH
The Cuban High Jump World Record holder, Javier Sotomayor talked about his sadness for the death of the legendary NBA player Kobe Bryant, who passed away this Sunday in a helicopter accident.
"My deepest condolences to the Bryant family, to the NBA family, to all his followers (that we are many). Those are losses that move, hurt and make people extremely sad. Rest in peace. We cry for you, but we will continue to remember you LEGEND, "Sotomayor posted on his Facebook account.
Other Cuban athletes such as Dayron Robles and Robertlandy Simon also posted on their social networks after knowing the unfortunate fact. "I wish this news were never true !!" Robles wrote on Facebook. "Legends never die," said volleyball player Robertlandy Simon.
Cuban athletes joined the mourn of millions of sports fans around the world who have been dismayed by the tragic news. (RHC)