Detachments of Popular Support against COVID-19 has been identified as a people's movement that contributes today to maintain the citizen order and to safeguard the life of the population in Las Tunas in the middle of the confrontation to the new coronavirus.
Las Tunas, Cuba.- This was stated by the Cuban News Agency in a contact with the presidents of the 19 Zones of Defense (ZD) of the municipality of Las Tunas, a meeting in which the support that the group gives to the forces of the Ministry of the Interior in the battle against social indiscipline, the fulfillment of the physical distancing and other security measures to avoid the spread of SARS-CoV-2, the cause of the Covid-19 disease, stood out.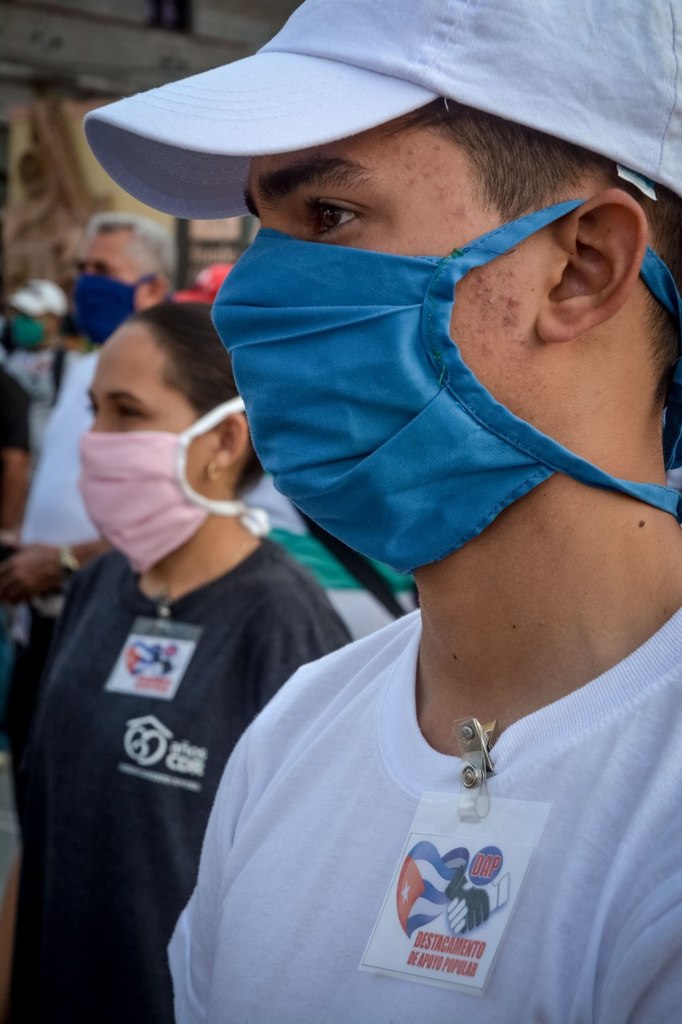 The population feels identified with the members of the Detachment because they are common people, men and women from different sectors of society, the mass organizations, young students and workers in their majority who are closing the doors to this disease with their voluntary actions in their own communities, said Joaquín Preval Matos, from the ZD number five, in the populous Buena Vista neighborhood.
These are people who are loved and respected in their neighborhoods, added Alexis Ochoa Marrero, of ZD 18, who have achieved greater strength and organization in the fight against what is wrong in such a complex moment as the prevention and control of Covid-19, above all, because they collaborate to protect the people of which they are a part.
Good experiences such as the realization of prevention tours together with the State Inspection Group, the participation in agricultural activities and voluntary work with the Young Communist Union emerge from the ZD number four, chaired by Ramon Hechavarria Espinosa.
The detachment has also taken the lead in other vitally important actions, such as blood donations, a contribution that is materialized in the ZD number 17. Its members join there in the work of patrolling and demanding the correct use of the mask.
Madelys Velázquez Vento, a health worker, said that she values the results of these people as positive. They have shown empathy with her, giving priority to her when buying, taking into account their work.
Meanwhile, Gladys Molina, 67 years old, said that while she was in line to buy some food, a young man from this group approached her to ask about her situation. She replied that she lived alone and the boy took her data to make her priority possible since she was identified within the vulnerable group of the community.
Established at the beginning of April, the Detachment of Popular Support for Covid-19 is involved in the main tasks of prevention and control of the disease in Las Tunas, while the population responds, for the most part, with order, discipline and sensitivity to the epidemiological situation caused by the presence of the virus in the national territory.